Republican Coats Projected the Winner of Senate Seat in Indiana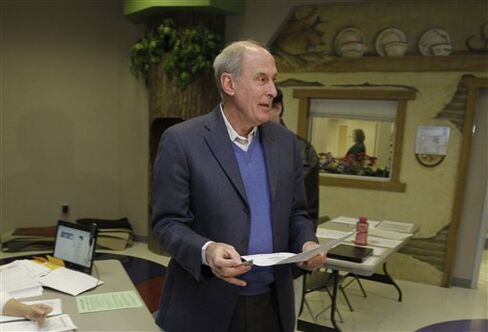 Republican Dan Coats defeated Democratic U.S. Representative Brad Ellsworth in the race to fill an open Indiana Senate seat, according to projections by the Associated Press and CNN.
Coats, 67, who served in the Senate and House in the 1980s and '90s, will fill the seat now held by Democrat Evan Bayh, who is retiring.
With 4 percent of precincts reporting, Coats had 54 percent of the vote, and Ellsworth, 52, had 41 percent.
Before it's here, it's on the Bloomberg Terminal.
LEARN MORE