European Output Growth Quickens More Than Estimated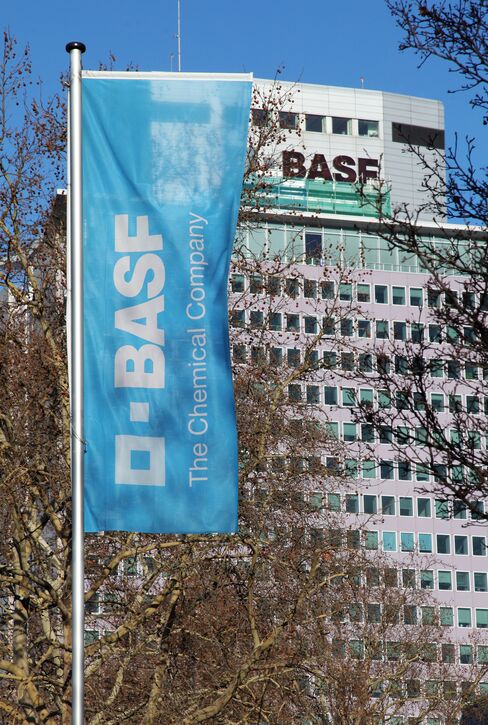 Europe's manufacturing industries expanded at a faster pace in October than initially estimated as export demand strengthened.
A gauge of manufacturing in the 16-nation euro region rose to 54.6 from 53.7 in the previous month, London-based Markit Economics said today. It had previously reported an increase to 54.1 in October. A reading above 50 indicates expansion.
The reading follows signs of strengthening manufacturing industries in the U.S., U.K. and China and announcements by companies such as Daimler AG and BASF SE that earnings this year will be higher than previously anticipated. Still, a stronger euro may curb export growth just as government budget cuts hamper domestic spending.
"It's surprisingly positive, not only in the euro region but also in the U.S. and other countries," said Sylvain Broyer, chief euro-region economist at Natixis in Frankfurt. "Growth will still weaken overall. The good news is that we won't slide into a double-dip recession."
The euro rose as much as 0.2 percent after the report and traded at $1.3979 as of 9:20 a.m. in London, up from $1.3893 yesterday.
Exports and Jobs
The euro-area gauge of export orders rose to the highest in three months and employment growth was the fastest since March 2008, Markit said. In Germany, Europe's largest economy, the manufacturing gauge jumped to 56.6 from 55.1. Italy's also gained, to 53 from 52.6, while the French measure slipped to 55.2 from 56.
The report also highlights the continuing divergence between Europe's so-called core and peripheral economies. Greek manufacturing shrank in October, Markit said, while measures in Spain and Ireland just edged above the 50 mark.
"Manufacturing remains an important driver of the euro-area recovery," Chris Williamson, chief economist at Markit, said in the statement. "However, it's clear that the recovery has moved down a gear. National divergences will continue to raise tensions for policymaking."
Markit said on Oct. 21 that a euro-area services gauge slipped to 53.2 in October from 54.1 in September, while a composite index of manufacturing and services also declined. Markit will release final figures for both indicators on Nov. 4.
German Boost
Germany has led the region's recovery as companies boosted output and hiring to meet export demand. Stuttgart-based Daimler on Oct. 28 raised its full-year forecast for operating profit after surpassing analyst estimates for the third quarter. BASF SE, the world's largest chemical maker, raised its sales and earnings outlook for the full year.
"We see no signs of business activity weakening," BASF board member Martin Brudermueller said in an interview on Oct. 29. "The majority of our plants are operating close to full capacity, especially in Asia.
In China, a purchasing managers' index released by the logistics federation yesterday rose to 54.7 in October from 53.8 the previous month. A second PMI, from HSBC Holdings Plc and Markit, jumped to 54.8 from 52.9. A U.S. factory index increased to 56.9 from 54.4, the highest in five months.
Still, U.S. economic growth is below the long-term goal of the Federal Reserve, which is likely to start a fresh round of stimulus tomorrow by announcing a plan to purchase at least $500 billion of long-term securities, according to economists surveyed by Bloomberg News.
'Confident'
In the euro area, while the recovery may by hampered by the euro's 14 percent appreciation against the dollar since the start of June, the European Central Bank has so far signalled confidence in the economy's strength. Council member Yves Mersch saying on Oct. 26 that the bank may raise its economic forecasts in December. His colleague Axel Weber said last month he's "confident" that there's only a "negligible" risk of the region sliding back into a recession.
The ECB, which has purchased government bonds and extended emergency liquidity for banks into 2011, will probably keep its benchmark interest rate at a record low of 1 percent when policy makers meet on Nov. 4, a Bloomberg News survey shows.
"We're probably seeing more of a slowdown in the economy than some indicators suggest," said Nick Kounis, an economist at ABN Amro in Amsterdam. "If growth had continued at the kind of pace we saw in the first half of the year, the ECB would be thinking about rate hikes."