Maurice Lucas, NBA All-Star Who Won Title With Blazers, Dies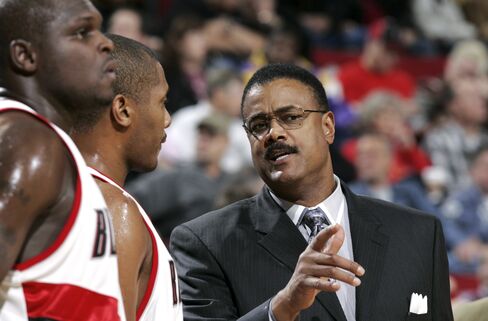 Maurice Lucas, a four-time National Basketball Association All-Star power forward who helped lead the Portland Trail Blazers to a championship, died yesterday of bladder cancer. He was 58.
Lucas, who was a Trail Blazers assistant coach from 2005 to 2010, died after a long battle with the disease, the team said in a news release.
Nicknamed "The Enforcer," Lucas averaged 14.6 points and 9.1 rebounds during his career, playing two seasons in the American Basketball Association before joining the Trail Blazers in 1976.
His 20.2 points per contest led the team in scoring during the 1976-77 season as Portland won its only NBA championship.
"Portland and the NBA lost one of their greats today," Trail Blazers owner Paul Allen said in a statement. "Maurice Lucas was an amazing man and I count myself lucky to have known him."
Maurice D. Lucas was born Feb. 18, 1952, in Pittsburgh. He played college basketball at Marquette University, leading the team to an appearance in the national championship game in 1974 against North Carolina State.
In two ABA seasons with St. Louis and Kentucky, he averaged 15.2 points and 10.8 rebounds, and after a three-season stay in Portland also played for the New Jersey Nets, New York Knicks, Phoenix Suns, Los Angeles Lakers and Seattle SuperSonics.
Lucas returned to Portland for the 1987-88 campaign before having his jersey, No. 20, retired.
Lucas had been an assistant with the Trail Blazers for six seasons.
"We have lost a champion of a man," said Trail Blazers coach Nate McMillan. "Maurice was a great man and a great friend. He battled his illness like the warrior he was on the basketball court."
Lucas is survived by his wife, Pamela; sons David and Maurice II; and daughter Kristin, according to AP. Funeral arrangements have yet to be determined.