Tribune Creditors File Competing Reorganization Plans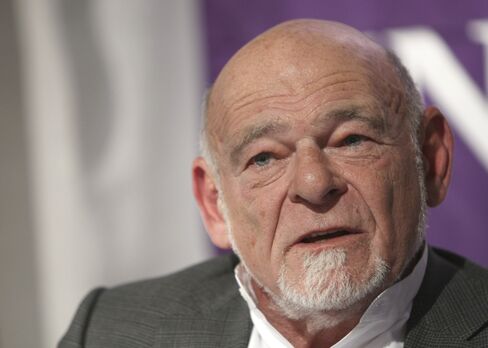 Three groups of Tribune Co. creditors filed competing proposals to reorganize the newspaper publisher and bring it out of bankruptcy.
The three proposals and a fourth plan supported by the company and its senior lenders will compete for creditor votes. U.S. Bankruptcy Judge Kevin J. Carey will take those votes into consideration when he decides which plan to approve.
The filings continue a court battle among creditor groups over how to divide ownership of Chicago-based Tribune. The creditors can't agree on how to resolve fraud allegations involving the company's 2007 leveraged buyout, which added more than $8 billion to Tribune's debt.
All of the plans would let the company's newspapers and television stations leave bankruptcy while lawsuits related to the buyout, which was led by real estate billionaire Sam Zell, go forward. They differ in how $6.75 billion worth of stock, cash and a new term loan is divided among the creditors and lenders.
The proposal by the lowest-ranking creditors, lead by bondholder Aurelius Capital Management LP, "offers a surer and quicker path for Tribune to emerge from bankruptcy while preserving a level playing field for resolving all LBO-related litigation afterward" Aurelius Chairman Mark Brodsky said in a statement.
Competing Creditors
Each plan represents a different group of creditors, with one supported by Aurelius and other pre-buyout bondholders, one supported by a dissident group of senior lenders, one sponsored by hedge fund manager King Street Capital LP, and a fourth supported by Tribune management and sponsored by the leading senior lenders.
Fighting among Tribune lenders and creditors, who together are owed more than $12 billion, intensified after July 27 when bankruptcy examiner Kenneth N. Klee released a report that bolstered the position of lower-ranking creditors. Those creditors, including noteholders owed $1.2 billion, said JPMorgan Chase & Co. and the other buyout lenders should lose their position among the first to be repaid because of the 2007 transaction.
Tribune's lender-backed plan is supported by hedge funds Angelo Gordon & Co. and Oaktree Capital Management LP as well JPMorgan Chase & Co. and the majority of a panel of unsecured creditors. The company also supports that plan.
Tribune Assets
Tribune, based in Chicago, owns the Chicago Tribune and the Los Angeles Times, as well as television, radio stations and stakes in cable channels. As part of its bankruptcy, the company sold most of its stake in the Chicago Cubs Major League Baseball team.
Under the lender plan, some targets of those lawsuits, including JPMorgan, would be released from legal liability for their actions related to the buyout.
Klee concluded in his report that the second part of the two-stage buyout was an intentional fraudulent transfer because it added more debt to Tribune than it could handle and benefited no one except shareholders, Zell and the banks that organized the loans.
Klee found that various parties involved in the buyout acted in bad faith.
Yesterday a group of lenders sued JPMorgan Chase & Co., Bank of America Corp. and Citigroup Inc. over the buyout, claiming the banks knew the deal would ultimately fail.
The case is In re Tribune Co., 08-13141, U.S. Bankruptcy Court, District of Delaware (Wilmington).
Before it's here, it's on the Bloomberg Terminal.
LEARN MORE