Yemeni Police Arrest Female Suspect in Explosive Plot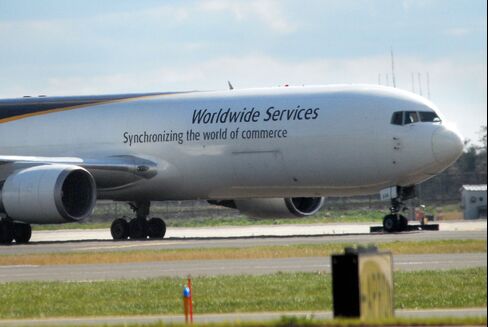 Yemeni security forces arrested a woman suspected of attempting to send two parcel bombs to the U.S. via air-cargo services, the nation's defense ministry said.
Authorities took the woman into custody at her home in Sana'a, the capital, the ministry said in a mobile phone text message yesterday. A lawyer claiming to represent the suspect identified her today as 22-year-old Hanan Al-Samawi, an engineering student at Sana'a University.
"We are afraid she might be a victim of the war on terror," said the lawyer, Abdulrahman Barman, a member of the National Organization for Defending Rights and Freedom, a prominent Yemeni human rights group.
The local NewsYemen website reported that the suspect's mother was also arrested at their home. Barman said the mother is 45 years old and suffers from asthma but did not provide the woman's name.
The arrests came as officials in the U.S. and the Middle East linked the attempted bombings to al-Qaeda in the Arabian Peninsula, the Yemeni branch of the international terrorist organization.
Police in Dubai said a parcel from Yemen intercepted and defused at a FedEx Corp. facility in the emirate on Oct. 29 was similar to an al-Qaeda bomb. That package and another containing explosives that was intercepted in the U.K. were both being shipped from Yemen to synagogues in Chicago, President Barack Obama said on Oct. 29. The parcels represented a "credible terrorist threat," Obama said.
Intervention Rejected
As police surrounded Al-Samawi's house, Yemeni President Ali Abdullah Saleh held a press conference to announce the expected arrest and to declare he wouldn't accept any outside attempt to deal with al-Qaeda operatives in the country.
"We will not accept any intervention in our internal affairs," Saleh said. "We do not want anybody to hunt down al-Qaeda, for we will chase down al-Qaeda wherever they are, using our own planes and equipment."
Yemeni authorities expect to begin screening 100 percent of air cargo leaving the country, Mahamed Abdul-Kader, deputy chairman of Yemen's Civil Aviation Authority, told reporters today at a conference in Doha, Qatar.
"We think Yemen is able to handle" security, said Saif al-Suwaidi, director general of the United Arab Emirates' general civil aviation authority. "This could have happened anywhere," al-Suwaidi said, speaking at the same conference in Doha.
Al-Qaeda Link Seen
The parcel intercepted in Dubai included a computer printer with explosive materials hidden inside the ink cartridge and an electric circuit connected to a mobile phone's SIM card, the emirate's official WAM news agency said, citing a statement from Dubai police.
"The targeting manner carries characteristics similar to methods previously carried out by terrorist organizations like al-Qaeda," the statement said.
The package originated on a Qatar Airways passenger flight from Yemen, Akbar Al Baker, the airline's chief executive officer, said in an interview yesterday.
One of the two intercepted packages was set to be detonated by a cell phone and the other by a timer, according to a U.S. official who spoke on condition of anonymity because the investigation is continuing. Authorities don't rule out other potentially lethal packages having been shipped and so far not detected, the person said.
No Political Ties
Barman, Al-Samawi's lawyer, said the suspect had no political affiliation, citing information provided by students at Sana'a University and members of her family.
"She might have been victimized, and some people might have used her mobile number, which is not evidence of her involvement," Barman said. Al-Samawi was in her fifth and final year as a student in the computer department of the university's faculty of engineering, he said.
Barman, whose rights group is involved in defending detainees at the U.S. military facility at Guantanamo Bay, Cuba, said that Al-Samawi's family had asked him to represent her and her mother. The pair's relatives were "in a state of shock and fear," he said.
The "plot does have the hallmarks" of an attack by al-Qaeda in the Arabian Peninsula, Homeland Security Secretary Janet Napolitano said on the CBS "Early Show" yesterday.
British Steps
British Home Secretary Theresa May said yesterday steps will be taken to stop all unaccompanied cargo entering the U.K. from Yemen after interception of a device at East Midlands Airport the previous day. The package seized was viable and could have exploded on board an aircraft, she said.
May said the U.K. threat level was at "severe," though there was no indication "that another attack is imminent."
Authorities in Yemen were searching for more packages yesterday and had examined 24 suspect parcels in Sana'a, the Associated Press reported, citing a Yemeni security official.
The Oct. 29 discoveries triggered examinations of three air-cargo flights that landed in Philadelphia and in Newark, New Jersey.
Authorities are trying to "understand who is behind" the explosives and "the scope of the threat that we might face," John Brennan, Obama's homeland security and counterterrorism adviser, said at an Oct. 29 briefing at the White House. Brennan said authorities are conducting a forensic analysis and examining intelligence that might indicate "how this was going to be used."
Additional Screening
Additional steps are being taken to screen cargo, Obama said in remarks at the White House. Brennan said it is "prudent" to ensure that packages from Yemen are "looked at very carefully, and that's what we're doing right now."
The incident spurred United Parcel Service Inc. and FedEx to put an embargo on shipments from Yemen. The U.S. Postal Service also suspended acceptance of international mail originating in Yemen.
Obama said he and his top intelligence aides concluded that there was "a credible terrorist threat against our country" and pledged to "destroy this al-Qaeda affiliate" based in Yemen. The president spoke yesterday about the plot with British Prime Minister David Cameron, according to a White House statement.
Brennan notified Obama about the potential threat at 10:35 p.m. on Oct. 28, setting in motion a response that included the Central Intelligence Agency, the Department of Homeland Security and the Federal Aviation Administration, Gibbs said.
Yemen also figured in the U.S. inquiry on the last major security threat on a U.S. jetliner, the attempted bombing of a Delta Air Lines Inc. plane on Dec. 25. Obama told reporters in January that evidence indicates that the suspect, Umar Farouk Abdulmutallab, was trained and equipped by a Yemeni group affiliated with al-Qaeda.
Before it's here, it's on the Bloomberg Terminal.
LEARN MORE