Combs May Face Lower Yields at Berkshire as Crisis Deals Unwind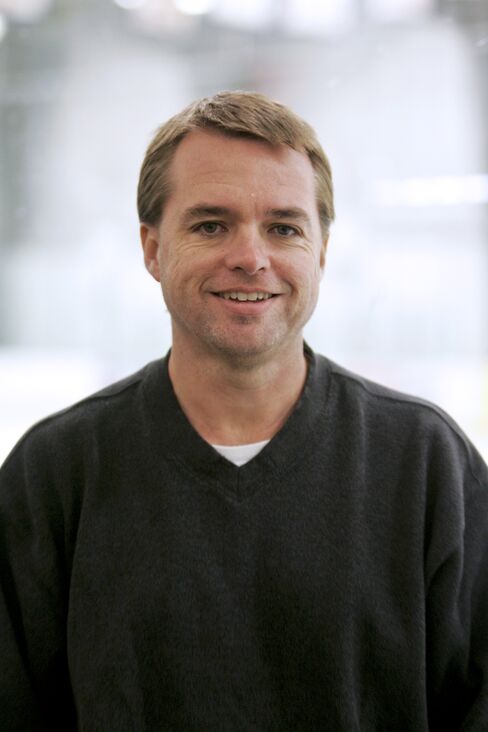 Oct. 28 (Bloomberg) -- Todd Combs, the hedge-fund manager hired by Berkshire Hathaway Inc., may face declining yields from the firm's portfolio with the termination of investments made by Chairman Warren Buffett in the financial crisis.
Combs, 39, will help Buffett, 80, select investments as Goldman Sachs Group Inc., General Electric Co. and Swiss Reinsurance Co. weigh returning the $10.7 billion that Berkshire injected in late 2008 and early 2009. The two men may be unable to find opportunities that match the payments of at least 10 percent that Berkshire collects from the three firms, said Meyer Shields of Stifel Nicolaus & Co.
"Those yields are not sustainable," said Shields, an analyst who recommends selling Berkshire shares. "In some cases there are nice returns available. But they're not the same."
Buffett's selection of Combs, who managed shares of banks and insurers for Castle Point Capital Management LLC, may help Berkshire as bond yields fall and the Omaha, Nebraska-based company shifts focus back to equities. Buffett said this month that "it's quite clear that stocks are cheaper than bonds."
Buffett and Vice Chairman Charles Munger expect Combs to "continue to do exactly what he's already been doing," said Guy Spier, a Berkshire shareholder and principal at Aquamarine Funds LLC. Combs "seems to be an expert in financial-services firms. I would fully expect him to continue to do that."
Berkshire lost an annualized $337 million in payments when Wells Fargo & Co., the largest bank on the U.S. West Coast, cut its quarterly dividend to 5 cents from 34 cents in March 2009. The decline was calculated using the 290.2 million shares Berkshire held at the end of 2008. A cut by U.S. Bancorp cost Berkshire an annualized total of more than $100 million.
Munich Re, Wells Fargo
Buffett's purchase of shares in Munich Re, the world's biggest reinsurer, may restore some of the lost dividend income. The billionaire disclosed a 3 percent stake in the company in January and increased the holding to more than 10 percent this month. Munich Re has a dividend yield of about 5.2 percent, compared with less than 1 percent for Wells Fargo and U.S. Bancorp, according to data compiled by Bloomberg.
Buffett drew down Berkshire's stockholdings in 2008 to help fund the deals with New York-based Goldman Sachs and GE. The transactions with those companies and Swiss Re provided for payments of $1.05 billion in 2009, according to an estimate by Paul Howard of Solstice Investment Research, or about a fifth of Berkshire's investment income.
Goldman Sachs, the most profitable firm on Wall Street, is considering repaying Berkshire its $5 billion, a person familiar with the company's plans said last week. The preferred stake can be recalled by Goldman at any time at a 10 percent premium.
'Insanely Low'
GE Chief Financial Officer Keith Sherin said in an Oct. 15 interview that the Fairfield, Connecticut-based firm would consider opening talks on an early buyback of a $3 billion preferred stake. The investment is callable at a 10 percent premium after three years, GE said in 2008.
Swiss Re plans to repay investments from Berkshire instead of allowing Buffett to convert bonds into stock, the company said in August.
"I'm sure that's going to get paid back as quickly as those firms can," said Howard, director of research at Glastonbury, Connecticut-based Solstice. "What these firms can issue long-term debt at is an insanely low number."
Yields on U.S. investment-grade debt fell to a record of 3.55 percent on Oct. 11, the lowest borrowing cost in data going back to October 1986, according to Bank of America Merrill Lynch index data.
Bonds a 'Mistake'
Investors who buy bonds amid the decline in yields are making a "mistake," Buffett said at an Oct. 5 conference in Washington. "I can't imagine anyone having bonds in their portfolio when they can own equities."
Berkshire had boosted its bond holdings during the credit freeze as other investors retreated. In the two years ended in June, Berkshire's fixed-maturity purchases exceeded its sales by $13.8 billion, according to the company's quarterly reports. Net sales of equity securities were $933 million in the same period.
Berkshire had $34.5 billion in fixed-maturity securities and $54.7 billion of equities at the end of June. The Goldman Sachs, GE and Swiss Re holdings were listed by Berkshire among the firm's "other investments," which totaled about $25.6 billion, according to the company's second-quarter report.
Berkshire also had more than $60 billion at risk in derivatives contracts as of June 30. Buffett uses derivatives to speculate on long-term moves in equity markets and the credit quality of corporate and municipal borrowers.
Combs will manage a "significant portion" of Berkshire's portfolio, the company said in an Oct. 25 statement, without providing specifics.
Buffett is preparing Berkshire for his eventual departure. The billionaire has said his responsibilities will be split among at least three people upon his death or retirement. A chief executive officer will oversee the more than 70 operating units assembled by Buffett, and one or more investment heads will be appointed to manage Berkshire's portfolio. Buffett has said his son, Howard Buffett, would be an effective non-executive chairman.
To contact the reporter on this story: Andrew Frye in New York at afrye@bloomberg.net.
To contact the editor responsible for this story: Dan Kraut at dkraut2@bloomberg.net.