UB40 Rocks, Best Brunches, Turner Prize Show: London Weekend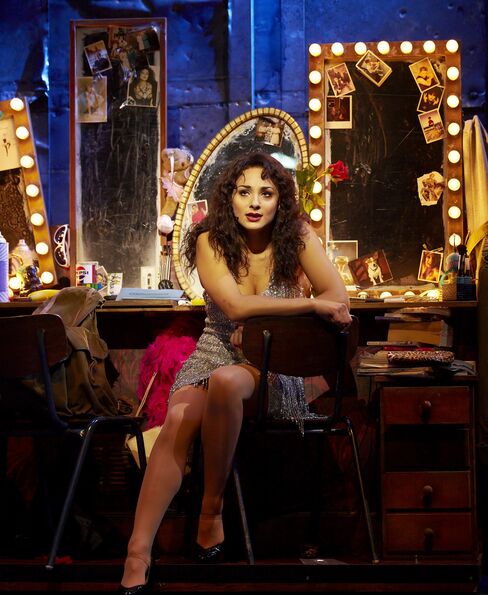 UB40 chronicled the U.K.'s last Conservative government and its spending cuts with protest songs like "One in Ten," the unemployment rate back then.
The band's members, who met at a job center and named UB40 after a benefit form, went on to score hits with "Red Red Wine" and "(I Can't Help) Falling in Love With You."
They're now back in the U.K. after a U.S. tour, performing tracks from the 1980 reggae album "Signing Off," recently reissued in an extended 30th-anniversary version.
UB40 plays the Troxy on Friday and O2 Shepherd's Bush Empire on Saturday. Information: http://www.ub40.co.uk/
Saturday
Waterloo Station is the go-to place for southbound trains - - and, temporarily also, for entertainment.
You can watch the play "Railway Children" sitting on either side of the original track in a specially created 1,000- seat auditorium. It's the story of three kids whose life is upturned when their father goes missing. A period steam engine, from the National Railway Museum in York, gets a cameo.
The show runs through Jan. 2, with matinee shows that are ideal for school half-term holidays this week. Information: http://www.railwaychildrenwaterloo.com or call +44-871-297-0740.
Saturday Night
Eighteen-year-old Alex is a welder by day and a dancer by night. Her aim is to get into a staid dance academy without losing her street smarts.
Leotards, leg warmers and disco lights are back as "Flashdance" comes to the West End. Victoria Hamilton-Barritt steps into the part that made Jennifer Beals famous in the 1983 movie directed by Adrian Lyne.
Flashdance is at the Shaftesbury Theatre, 210 Shaftesbury Ave., London WC2H 8DP. Information: http://www.flashdancethemusical.com or call +44-20-7379-5399.
Sunday
Come Dec. 6, a panel will pick this year's Turner Prize winner from among four nominees. Tate Britain shows their work.
Angela de la Cruz knocks painting off its pedestal and reduces it to crumpled pieces of canvas nailed to chopped-up stretchers. An interesting idea, though the result looks like something you might find at the back of your garden shed.
Dexter Dalwood depicts celebrities' living quarters -- author William Burroughs's room in Tangiers, for instance -- by reproducing found images and splicing them together.
The Otolith Group reconfigures a 13-part TV series on the Greek heritage. And Susan Philipsz has three speakers beam her voice singing a 16th-century Scottish lament about a drowned sailor; the work previously played under Glasgow's bridges.
You can tweet your favorites and read other people's tweets at the end. Information: http://www.tate.org.uk/britain or call +44-20-7887-8888.
Brunch Choices
Ready for a spot of brunch before an active day? Electric Brasserie on Portobello Road draws a fashionable crowd in west London. See http://www.electricbrasserie.com/brunch/
In east London, the Albion is a popular and inexpensive choice. See http://www.albioncaff.co.uk/caff/
If you want something grand, the brunch at Helen Darroze at the Connaught is a culinary treat for special occasions. It costs 38 pounds ($60), or 25 pounds for children. Here's the menu: http://bit.ly/bg2rGs.
(Farah Nayeri writes for Muse, the arts and leisure section of Bloomberg News. The opinions expressed are her own.)