Buffett's Dairy Queen Settles 'Blizzard' Frozen Yogurt Dispute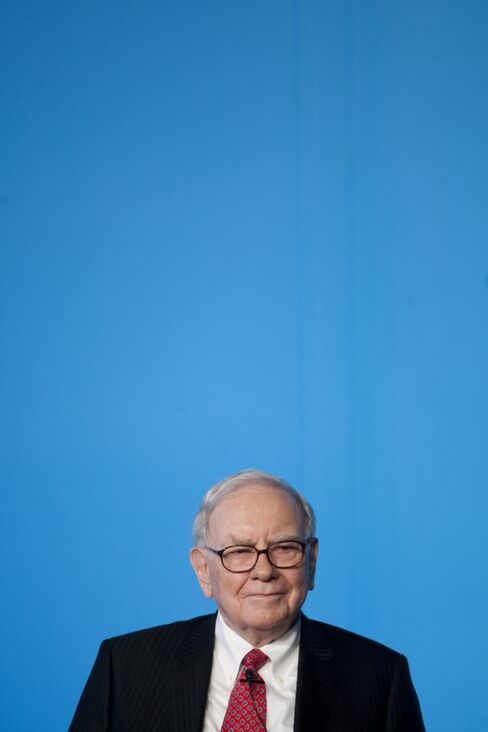 Oct. 26 (Bloomberg) -- International Dairy Queen Inc., the ice-cream maker owned by Warren Buffett's Berkshire Hathaway Inc., settled a lawsuit that claimed Yogubliz Inc. violated its trademark in calling a dessert Blizz Frozen Yogurt.
Yogubliz will continue to use the Blizz name, said Stephen E. Abraham, the company's Newport Beach, California-based attorney. Terms weren't disclosed in the settlement, filed yesterday in federal court in Los Angeles. Dairy Queen had tried to halt sales of Blizz desserts, saying they caused confusion with its best-selling Blizzard product.
"Today, Blizz frozen yogurt appears in yogurt shops," Abraham said in a telephone interview. "Tomorrow, Blizz Frozen Yogurt is going to appear in yogurt shops."
Dairy Queen, which operates restaurants in every U.S. state except Vermont, was purchased by Omaha, Nebraska-based Berkshire in 1998. Buffett, Berkshire's chief executive officer, built the parent company with investments in brands including Coca-Cola Co. and American Express Co.
Dairy Queen's attorneys, David Steinberg of Los Angeles-based Mitchell, Silberberg & Knupp LLP and Laura Hein of Minneapolis, Minnesota-based Gray Plant Mooty, didn't immediately return calls for comment.
"I think both companies are happy with the result," said Abraham. "Dairy Queen will exist with its product and product line, and Yogubliz will exist with its product and product line."
The case is Yogubliz Inc. v. American Dairy Queen Corp., 2:10-cv-03677, U.S. District Court, Central District of California (Los Angeles).
To contact the reporter on this story: Natalie Doss in New York at ndoss@bloomberg.net
To contact the editor responsible for this story: Dan Kraut in New York at dkraut@bloomberg.net