BT Is Said to Plan to Reduce Stake in Tech Mahindra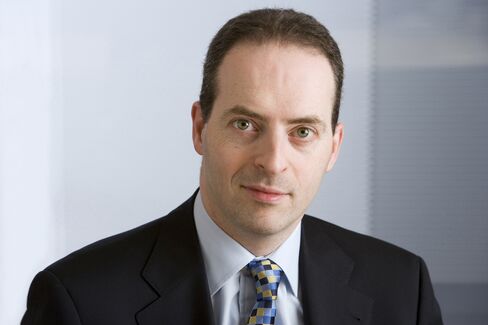 Oct. 27 (Bloomberg) -- BT Group Plc, the U.K.'s largest fixed-line phone company, is in talks to sell part of its 30 percent stake in India's Tech Mahindra Ltd., three people with direct knowledge of the matter said.
BT may sell shares through the stock market, the people said, declining to be identified before a public announcement. The company may also seek to sell about 7 percent to Mahindra & Mahindra Ltd., which owns 42.8 percent of the Indian software services provider, according to two of the people.
Chief Executive Officer Ian Livingston said in May BT was reviewing options for its stake in Tech Mahindra. The U.K. company's pension plan, the nation's largest, was 7.6 billion pounds ($12.1 billion) in deficit at the end of last year, according to its trustees' annual report in June. BT's interim dividend may increase to 2.40 pounds from 2.30 pounds a year earlier, Bloomberg data show.
"Investors are concerned BT needs the cash to pay the dividend on top of the possible pension costs," said James Crawshaw, an analyst at Standard & Poor's in London. He said the Mahindra stake is worth about 5 pence per BT share.
Tech Mahindra declined as much as 2.8 percent to 764.1 rupees in Mumbai trading and was 1.2 percent lower at 776.95 rupees at 1:09 p.m. The stock has slumped 22 percent this year. That values BT's stake at about 29.3 billion rupees ($658 million). BT reduced its holding in the venture following a share sale in 2006.
No Comment
Dan Thomas, a spokesman for London-based BT, said the company doesn't comment on rumor and speculation. Prasenjit Roy, head of corporate communications at Pune-based Tech Mahindra, also declined to comment on market speculation. Bharat Doshi, chief financial officer of Mumbai-based Mahindra & Mahindra, didn't answer calls to his mobile phone or respond to an e-mail.
BT shares rose 0.3 percent to 156.5 pence in London trading yesterday.
The phone company has appointed Credit Suisse Group AG to manage the sale, the people said. Adam Harper, a Hong Kong-based spokesman at Credit Suisse, declined to comment.
BT has also been in talks with private equity investors, three other people said, without naming the potential buyers. The stake has garnered interest from Providence Equity Partners LLC, Apax Partners LLP and Goldman Sachs Private Equity Group, the Economic Times reported on Oct. 5, citing two unidentified people with knowledge of the talks.
Biswajit A. Subramanian, managing director of Providence Equity in New Delhi, didn't immediately respond to an e-mail and phone call to his office. Ben Harding, a spokesman for Apax Partners in London, said the fund doesn't comment on speculation regarding potential investments. Edward Naylor, a spokesman for Goldman Sachs in Hong Kong, declined to comment.
BT is waiting for the U.K. pension regulator to review its recovery plan after the watchdog said in February it had "substantial concerns" on an agreement with the trustee of the BT pension program.
To contact the reporter on this story: George Smith Alexander in Mumbai galexander11@bloomberg.net
To contact the editor responsible for this story: Jeffrey St.Onge jstonge@bloomberg.net