Walgreen Said to Seek Sale of Pharmacy-Benefits Unit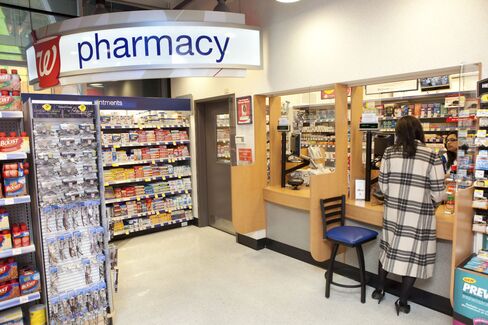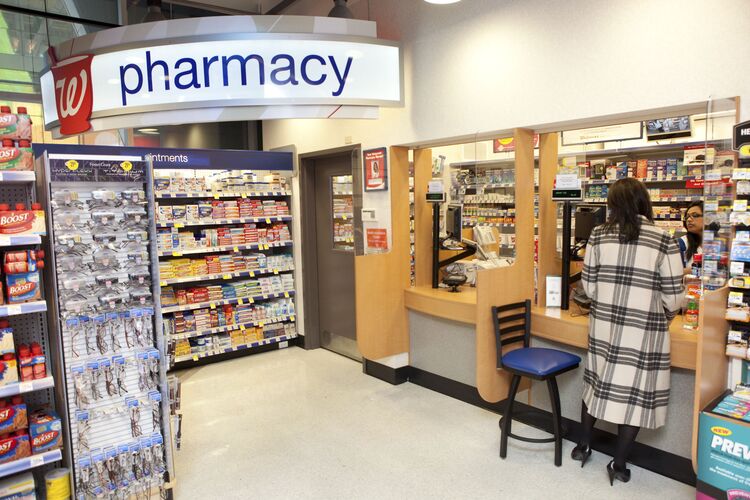 Walgreen Co., the largest U.S. drug-store chain, is looking to sell its pharmacy-benefits management business and has hired an adviser to run an auction, said three people with knowledge of the matter.
The sale of the PBM unit, which Walgreen started in 1995, may fetch $500 million to $1 billion depending on what assets are included in the deal, said the people, who declined to be identified because the talks are private. Walgreen, based in Deerfield, Illinois, is being advised by Bank of America Corp., the people said.
Walgreen received first-round bids for the business last week, said two of the people. Medco Health Solutions Inc., Express Scripts Inc. and CVS Caremark Corp., the three largest PBMs in the U.S., are among the companies that have expressed interest, the people said. Walgreen is expanding its retail and worksite medical clinics as well as its specialty pharmacy, home health care, infusion and respiratory therapy businesses.
"Strategically, their business model never relied on a PBM," said Andrew Wolf, a Richmond, Virginia-based analyst with BB&T Capital Markets, which recommends investors buy the stock. "They've always approached the market differently. They have looked to increase their breadth of services so that they are in direct conversation with payers," Wolf said in an interview.
Michael Polzin, a spokesman for Walgreen, and Lowell Weiner, a spokesman for Franklin Lakes, New Jersey-based Medco Health, declined to comment. Julie Adelsberger, a spokeswoman for St. Louis-based Express Scripts, and Carolyn Castel, a spokeswoman for Woonsocket, Rhode Island-based CVS, also declined to comment. A spokesman for Bank of America didn't return a call seeking comment.
Negotiating Savings
PBMs make money by negotiating prices with retail pharmacies and drugmakers and processing a large number of claims. They pass most of those savings on to corporate, government and insurance customers.
Medco Health, Express Scripts and CVS account for about 60 percent of the PBM market, according to Adam Fein, president of Pembroke Consulting Inc., a pharmacy-industry consultant in Philadelphia. Walgreens Health Initiatives is the ninth-largest PBM in the country, with about 2.6 percent of the market, Fein said. It will process about 108 million prescriptions in 2010, he said.
Walgreen rose 37 cents to $34.44 at 4:01 p.m. in New York Stock Exchange composite trading. The shares have declined 6.2 percent this year.
Walgreen has more than 8,000 locations through retail stores, hospitals and corporate health centers. Walgreen has said its strategy is to provide health-care services to patients rather than process claims.
'Strategically Sound'
"We view a divestiture of the PBM as strategically sound for Walgreen, which does not have the needed scale to be a major player in the industry," said Joel Levington, managing director of corporate credit at Brookfield Investment Management Inc. in New York. "From a credit standpoint, a sale would be a modest negative, as we suspect the company would use the proceeds to repurchase shares," Levington said in an e-mail.
Pharmacy-benefits managers compete on price to win contracts and gain market share often at the expense of margins, Wolf said. Purchasing a PBM is a way to gain market share without hurting margins, he said.
Express Scripts bought Next RX, the PBM subsidiary of WellPoint Inc., last year for $4.68 billion. Aetna Inc. considered selling its 9.7 million-member PBM last year and opted instead to turn the administration of the business over to CVS Caremark.
CVS Caremark will handle $9.5 billion in annual drug spending and manage purchasing, inventory and prescription fulfillment for Aetna's mail-order and specialty pharmacy business as part of a 12-year contract. Bank of America ran the sale process for Hartford, Connecticut-based Aetna.