Bond Risk Shifts to Investors as Rio, CBS Tender: Credit Markets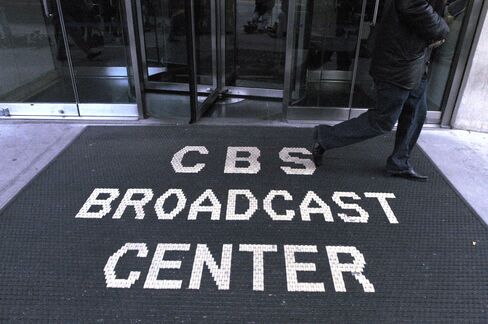 Not since 2004 have borrowers had as much incentive to tender for their bonds, prompting companies from mining firm Rio Tinto Plc in London to New York-based television network CBS Corp. to redeem debt.
Companies tendered for $30.5 billion of bonds last month, the most since April, and are on pace to buy an additional $24.3 billion this month, according to data compiled by Bloomberg. The rally in corporate debt has pushed yields to 181 basis points below coupons on average, near the widest gap since March 2004.
While borrowers typically entice investors to give up their bonds by paying them a premium, debt holders are faced with having to re-invest the proceeds at a time when fixed-income assets are paying some of the lowest rates on record. Bentonville, Arkansas-based Wal-Mart Stores Inc. sold $5 billion of debentures on Oct. 18, including $750 million of three-year, 0.75 percent notes and $1.25 billion of five-year, 1.5 percent debt, coupons that are the least on record for those maturities, according to Bank of America Corp.
"Risk is being transferred from companies to investors," said Christian Weber, a Frankfurt-based strategist at UniCredit SpA. Investors who reinvest in longer-dated debt "will lose their gains as overall yields are pushed back up from these very low levels," he said.
Falling Yields
A measure of company bond yields that takes into account the risk that the debt will be redeemed -- the so-called yield- to-worst -- has dropped to an average 3.44 percent from 4.49 percent a year ago, according to Bank of America Merrill Lynch index data. The average bond coupon has declined to 5.25 percent from 5.46 percent. The difference between yields and coupons reached as much as 191 basis points, or 1.91 percentage point, on Oct. 11.
"There's quite an incentive to retire outstanding debt and replace it with lower-coupon newly issued bonds to reduce the cost of debt capital," said John Lonski, chief economist at Moody's Capital Markets Group in New York. "The effect of refinancing has been overwhelmingly positive for corporate credit."
Elsewhere in credit markets, MGM Resorts International, the biggest casino operator on the Las Vegas Strip, plans to sell $500 million of six-year notes as bondholder interest in gambling company debt revives. Proceeds will be used to repay some lenders, the company said in a statement. The debt may be sold as soon as today, according to a person familiar with the offering who declined to be identified because terms aren't set.
Casino Bonds Rally
Casino company bonds are rallying as investors gain confidence the economy won't slip back into recession and Las Vegas Strip gambling revenue climbs. MGM debt has returned 3.8 percent this month, the second-best performance among the top 50 issuers in the Bank of America Merrill Lynch U.S. High Yield Master II index, trailing only Harrah's Entertainment Inc., the world's biggest casino company.
Assured Guaranty Ltd., the bond insurer backed by billionaire Wilbur Ross, was stripped of the bond insurance industry's last AAA ranking as Standard & Poor's said investors and issuers are weaning themselves from the guarantees the companies offer. S&P cut its financial strength and counterparty credit rankings on Assured Guaranty Corp. and Assured Guaranty Municipal Corp. one level to AA+, according to a statement today from the New York-based ratings firm.
The cost of protecting bonds from default in the U.S. fell to the lowest since May following a Group of 20 pledge to avoid devaluations to stem the U.S. dollar's decline.
Default Swaps Fall
The Markit CDX North America Investment Grade Index, which investors use to hedge against losses on corporate debt or to speculate on creditworthiness, slid 3.2 basis points to a mid- price of 93.14 basis points as of 11:56 a.m. in New York, according to index administrator Markit Group Ltd.
The index, which typically falls as investor confidence improves and rises as it deteriorates, fell for the fourth straight trading day. G-20 officials vowed to refrain from "competitive devaluation" and to let markets set foreign- exchange values, as speculation increased the Federal Reserve will announce another round of quantitative easing to bolster the U.S. economy.
Credit swaps pay the buyer face value if a borrower fails to meet its obligations, less the value of the defaulted debt. A basis point, 0.01 percentage point, equals $1,000 annually on a contract protecting $10 million of debt.
Rio Tinto Finance, a unit of the world's third-largest mining company, is seeking to buy back as much as $2.5 billion of 5.875 percent notes due July 2013, according to an Oct. 20 statement. The securities it's offering to buy rose 1.8 cents to 113.5 cents on the dollar on Oct. 20, according to Trace, the bond-price reporting system of the Financial Industry Regulatory Authority.
CBS Tender
The company, which is financing the offer with cash, will issue longer-term bonds with maturities that haven't been decided, said David Ovington, a spokesman for Rio Tinto in London.
CBS, owner of the most-watched U.S. television network, tendered for $250 million of debt this month as the broadcaster sought to push out maturities by selling new bonds.
"The exercise also appears aimed at taking advantage of much lower interest costs," according to an Oct. 5 report by Jake Newman, an analyst for CreditSights Inc., a bond-research firm based in New York.
The broadcaster was willing to pay 113.1 cents on the dollar for its 8.625 percent debentures and 107.9 cents for 5.625 percent debt, both maturing in August 2012, he estimated in the report. To help pay for the tender, CBS sold $300 million of 4.3 percent notes due in February 2021 and $300 million of 5.9 percent, 30-year bonds, Bloomberg data show.
The 30-year debt, which initially was "particularly well-received by the market," Newman wrote, has declined 2.4 cents since issuance, Trace data show.
Higher Yields
Investors have snapped up longer-term notes, whether issued in a new sale or as a replacement for existing securities after a tender, because they offer higher yields at a time when investments from commercial-real estate bonds to government debt are paying diminishing coupons.
Global sales of bonds with maturities of 10 years or more averaged $102 billion a month last quarter, up from $51 billion in the three months ended June 30 and an average $84 billion from January to March, data compiled by Bloomberg show.
Borrowers "are opportunistically loading on debt," said UniCredit's Weber. "They regard the burden to be more manageable than facing uncertain capital markets down the road."
Benchmark government bond yields are also being kept lower by policy makers' attempts to stimulate growth. Ten-year Treasuries yield 2.55 percent, down from 3.83 percent at the start of the year. Similar-maturity German bund yields, Europe's benchmark government security, fell to 2.47 percent, from 3.43 percent at the start of 2010.
Fed Interest Rate
The Fed has held its target overnight lending rate between banks in a range of zero percent to 0.25 percent since December 2008 as it seeks to stoke economic growth. The European Central Bank's main refinancing rate has been at a record-low 1 percent since May 2009.
"Companies can get longer-dated financing at extremely low rates" through tenders "and cheap long-term funding is one of the boxes that CFOs want to tick," said Benjamin Bennett, a credit strategist who helps manage the equivalent of $125 billion of corporate bonds at Legal & General Investment Management Ltd.
Bombardier Inc., a commercial airplane manufacturer, issued 780 million euros ($1.1 billion) of 10 1/2-year bonds on Oct. 22 as part of an exchange and tender offer, according to the company. The Montreal-based maker of Learjet is tendering for floating-rate notes due in 2013 and 8 percent senior notes maturing in 2014.
Accellent Sale
Accellent Inc., a maker of medical equipment that's owned by private-equity firm KKR & Co., sold $315 million of senior subordinated notes due in 2017, according to Bloomberg data. The proceeds may be used to finance a tender for the Wilmington, Massachusetts-based issuer's 10.5 percent senior subordinated notes due in 2013.
Bouygues SA, a French construction, television and telecommunications company, is offering to repurchase bonds due in 2013 and 2014 and issue at least 500 million euros of longer-dated notes, three people with knowledge of the sale said. The Paris-based company will buy back up to 900 million euros of debt under the tender expiring Oct. 25, the people said.