Singapore Restaurant Regains Top Spot in Asia's Top 20 Ranking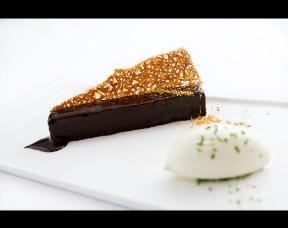 Iggy's, a modern European eatery in Singapore, was named Asia's finest restaurant last night.
Chef Ignatius Chan reclaimed the top spot in "The Miele Guide" from L'Atelier de Joel Robuchon, Hong Kong, which fell to second. French chef Joel Robuchon held on to third place with Robuchon a Galera, in Macau. Jaan, Singapore, again came fourth.
The guide was founded in 2008 after the San Pellegrino World's 50 Best Restaurants awards failed to recognize Asian establishments. Miele's Top 20 selection has ended up heavily weighted to European cuisine, with Western groups such as Nobu and Zuma among the leading Asian eateries.
"We feel we have contributed toward bringing to the world's attention just how amazing and incredible some of the restaurants, restaurateurs and chefs in Asia truly are," Tan Su-Lyn, director of Ate Media, which publishes the guide, said today in an e-mailed news release.
Among the big gainers this year are Antonio's, a fusion restaurant in Cavite, the Philippines; Zuma, in Hong Kong; and Cilantro Restaurant and Wine Bar, a French-Japanese eatery in Kuala Lumpur. The only entry in Japan is L'Atelier de Joel Robuchon, in Tokyo.
The winners are picked by a panel of chefs, restaurateurs and food writers. The winners were announced at a dinner in the Grand Hyatt Macau. It was the first time the award ceremony has been held outside Singapore.
The Top 20 (With last year's place in parentheses)
1.  Iggy's, Singapore (2)
2.  L'Atelier de Joel Robuchon, Hong Kong (1)
3.  Robuchon a Galera, Macau (3)
4.  Jaan, Singapore (4)
5.  Antonio's, Cavite, Philippines (17)
6.  Mozaic, Bali, Indonesia (6)
7.  Zuma, Hong Kong (-)
8.  Cilantro, Kuala Lumpur (-)
9.  L'Atelier de Joel Robuchon, Tokyo (20)
10. Caprice, Hong Kong (16)
11. Les Amis, Singapore (5)
12. Yung Kee, Hong Kong (10)
13. Gunther's Modern French Cuisine, Singapore (7)
14. Bukhara, New Delhi (11)
15. Tippling club, Singapore (-)
16. Nobu, Hong Kong (15)
17. Dum Pukht, Mumbai (-)
18. Ku De Ta, Bali (9)
19. Bo Innovation, Hong Kong (-)
20. Beijing Da Dong, Beijing (12)
(Richard Vines is the chief food critic for Muse, the arts and leisure section of Bloomberg News. Opinions expressed are his own.)
Before it's here, it's on the Bloomberg Terminal.
LEARN MORE