New York Stirs Teacher Angst Over Listing of Performance Grades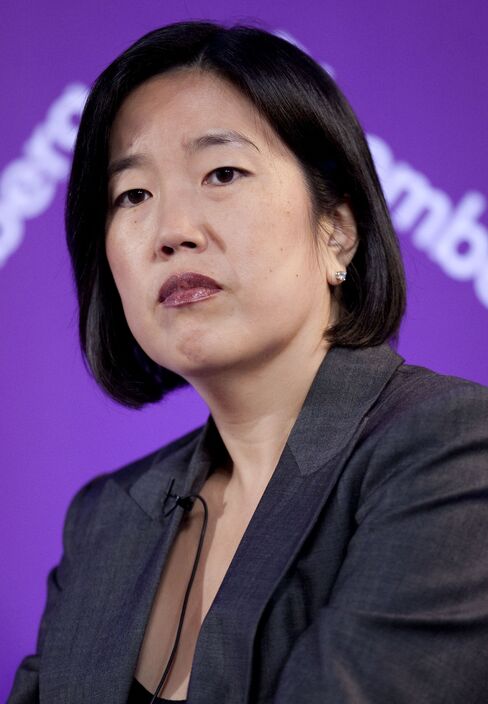 Oct. 22 (Bloomberg) -- A New York City court battle over the release of performance reports for public-school teachers highlights a national debate over judging instructors by their students' success on standardized tests.
The United Federation of Teachers yesterday asked the New York Supreme Court to block release of reports that measure individual instructors' success in boosting student scores. The union and the city agreed not to release teachers' names until the case is heard, Jesse Levine, a New York City assistant corporation counsel, said in an interview. News organizations made freedom-of-information requests to release and publish the data, which the union says is flawed and unfair.
The Obama administration is pushing to use standardized test scores to evaluate teachers, an effort being fought by their unions. The public disclosure of such information now seems inevitable, said Kati Haycock, president of the Education Trust, a nonpartisan research and advocacy group in Washington.
"It would be one thing if teacher differences were minor - - they're not," Haycock said in a telephone interview. "They are huge. It would be irresponsible to teachers and, more important, irresponsible to kids, if we didn't generate these data and use them for improvement."
Michelle Rhee, schools chancellor of the District of Columbia, drew controversy for her use of student test scores to measure teacher quality and dismiss instructors. Rhee announced her resignation last week after her educational policies became an issue in the unsuccessful re-election bid of her boss, Mayor Adrian Fenty.
'Value-Added'
New York City has the nation's largest public school system, with 1.1 million students. New York's performance ratings use "value-added" analysis to assess teachers, according to the union's court filing. This approach attempts to determine whether pupils make larger or smaller gains than their previous test scores would have predicted. In theory, the ratings give teachers credit for their students' improvement, regardless of each pupil's starting point, Haycock said.
Accurately assessing the impact of individual teachers on students is tricky, in part because they often receive instruction from many teachers, Haycock said. The data should be used as part of a host of measures, said Douglas Ready, an assistant professor at Columbia University's Teachers College in New York.
Not Toaster Ovens
"Evaluating a teacher is not like rating a toaster oven," Ready said in a telephone interview. "Test scores are important to know, but they can't be the sole criteria by which teachers and schools are judged."
The New York Times and Wall Street Journal were among the news organizations that filed requests for the teacher ratings to be publicly disclosed. New York was scheduled to release the data today on 12,000 teachers before the agreement was reached to withhold the names. Oral arguments in the case are scheduled for Nov. 24.
"While we respect UFT's right to sue, we believe that the public has a right to this information under the law," Natalie Ravitz, a spokeswoman for the city's education department, said in an e-mail.
"This information is misleading," Michael Mulgrew, president of the teachers' union, said yesterday during a press conference. "Thousands of parents are going to be given erroneous information. Let's give parents the right information -- real information."
The Los Angeles Times in August published a series of articles that analyzed 6,000 elementary school teachers' effectiveness in raising students' math and English scores. The release of the data spurred union protest, and one teacher committed suicide after the articles' publication.
New York Mayor Michael Bloomberg is the founder and majority owner of Bloomberg LP, parent of Bloomberg News.
To contact the reporter on this story: John Hechinger in Boston at jhechinger@bloomberg.net
To contact the editor responsible for this story: Jonathan Kaufman at Jkaufman17@bloomberg.net.