U.S. Lawmakers Request FCC to Review China's Huawei, ZTE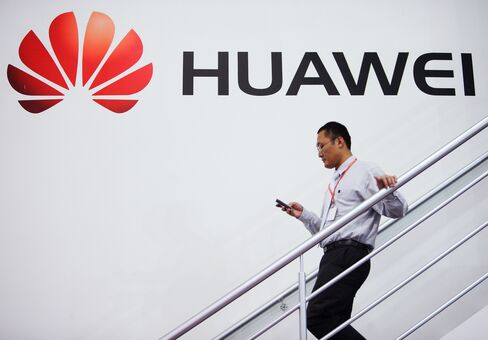 Oct. 20 (Bloomberg) -- U.S. lawmakers asked the Federal Communications Commission to review the security risks of domestic companies ordering network equipment from China's Huawei Technologies Co. and ZTE Corp.
The Chinese companies are in "active" discussions to supply at least two U.S. companies, Sprint Nextel Corp. and Cricket Communications Inc., Senator Jon Kyl, an Arizona Republican, wrote in a letter co-signed by three other lawmakers yesterday.
It's at least the second time in two months that U.S. lawmakers have prodded the Obama administration to review the risks of buying Chinese telecommunications equipment. Eight U.S. lawmakers on Aug. 18 warned that a Sprint contract with Huawei would "undermine U.S. national security."
Huawei spokesman Ross Gan said he had no immediate comment today. In an Aug. 23 response to the prior letter from U.S. lawmakers, Huawei, founded by a former officer in the Chinese military, said it is an employee-owned private company and that "government or military organizations do not hold any shares, or control the company in any form."
Last month, the Chinese equipment maker said it hired a U.S. company to audit its programs and allay security concerns as it seeks greater market access.
The latest letter to the FCC "unfairly characterizes ZTE," Bruce Reisenauer, president of ZTE Solutions in the U.S., said in an e-mail today.
'Xenophobic' Letter
"The unsubstantiated allegations made in the letter are disappointedly anti-competitive, protectionist and somewhat xenophobic," Reisenauer said.
Huawei and ZTE, China's two biggest network-equipment makers, are located in the city of Shenzhen in southern China.
Influence by the Chinese military may "create an opportunity for manipulation of switches, routers, or software embedded in American telecommunications network so that communications can be disrupted, intercepted, tampered with, or purposely misrouted," the U.S. lawmakers wrote yesterday.
A copy of the letter -- also signed by senators Joseph Lieberman, an Independent from Connecticut; Susan Collins, a Maine Republican; and Republican Representative Sue Myrick from North Carolina -- was posted on the website of the Senate Committee on Homeland Security and Government Affairs. Kyl and Collins were also signatories to the August letter.
To contact the reporter on this story: Edmond Lococo in Beijing at elococo@bloomberg.net
To contact the editor responsible for this story: Young-Sam Cho at ycho2@bloomberg.net