Stanley Black & Decker Profit Gains as Housing Revives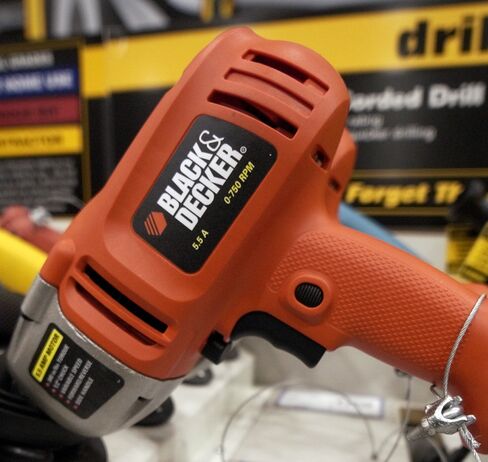 Stanley Black & Decker Inc., the biggest U.S. toolmaker, more than doubled third-quarter profit as the housing market began to recover.
Net income rose to $123.2 million, or 73 cents a share, the New Britain, Connecticut-based company said today in a statement. Excluding some items, profit was 97 cents, compared with the 88-cent average of estimates compiled by Bloomberg.
Sales in the construction and do-it-yourself division almost quadrupled, accounting for more than half the total. Stanley, which generated almost 60 percent of its revenue from the U.S. last year, has benefited as housing starts rose the most since April last month, according to government data.
The company also raised its forecast for earnings per share, excluding some items, to as much as $3.70 a share. Analysts on average project $3.59.
Chief Executive Officer John Lundgren's March purchase of Black & Decker Corp. helped more than double revenue for the second straight quarter. The merger is expected to yield $125 million in cost savings in 2010, up from the original forecast of $90 million, the company said. Costs from acquisitions amounted to $22 million in the quarter.
Housing starts climbed to 610,000 in September, the highest level since April, according to U.S. Commerce Department figures. That compares with 477,000 new starts in April 2009, the lowest since records began in 1959. Some U.S. consumers have shied away from home purchases as they struggle to recover from the worst recession since the 1930s.
Stanley fell $1.04, or 1.7 percent, to $61.32 at 4 p.m. in New York Stock Exchange composite trading. The shares have climbed 19 percent this year, while the Standard & Poor's 500 Index has advanced 5.7 percent.
Total sales rose to $2.37 billion last quarter, from $935.5 million a year ago. In the year-earlier period, profit was $60.4 million, or 75 cents a share.