Fannie Mae Sues Insurers Over Mortgage Loan Losses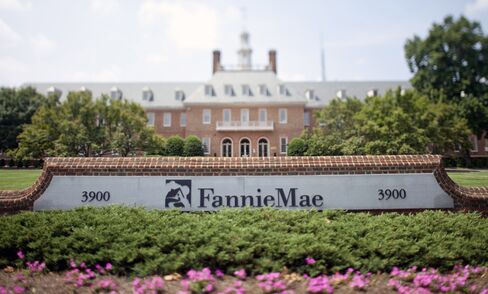 Oct. 20 (Bloomberg) -- Fannie Mae sued insurance companies, including Great American Financial Resources Inc. and The Travelers Cos., claiming they are responsible for losses on the $131 million Fannie Mae paid for fraudulent mortgage loans.
In the lawsuit filed today in federal court in Washington, Fannie Mae said that under Financial Institution Bonds sold by the insurers, they are responsible for the losses. The company currently faces $108 million in exposure, it claims.
In June 2009, Michael J. McGrath Jr., the former president of U.S. Mortgage Corp., pleaded guilty to two criminal counts in a conspiracy that prosecutors said defrauded Washington-based Fannie Mae.
McGrath said that from 2004 until January 2009 he fraudulently sold credit-union loans and used the proceeds to finance U.S. Mortgage's operations and investments.
"We take our coverage obligations seriously, but this is an ordinary course insurance coverage action arising out of an isolated set of circumstances," Shane Boyd, a Travelers spokesman, said in an e-mailed statement. "The complaint alleges that Travelers has $15 million dollars of gross limits exposed in excess layers, and accordingly we do not expect this to have a material financial impact for Travelers."
Other defendants in today's lawsuit include Chubb Group of Insurance Cos., Lloyd's of London, CNA Insurance Co., HCC Insurance Holdings Inc.'s Professional Indemnity Agency, Zurich North America, Liberty Mutual Group, and Fidelity & Deposit Co. of Maryland.
The case is Federal National Mortgage Association v. Certain Underwriters at Lloyd's, London, 10cv1775, U.S. District Court for the District of Columbia (Washington).
To contact the reporter on this story: William McQuillen in Washington at bmcquillen@bloomberg.net.
To contact the editor responsible for this story: David E. Rovella at drovella@bloomberg.net.