Comcast Campaign Giving Jumps by Half as U.S. Weighs NBC Deal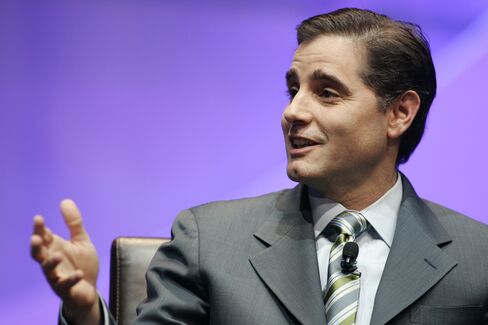 Comcast Corp. increased political giving by more than half as the biggest U.S. cable company sought federal approval to buy General Electric Co.'s NBC Universal.
From December 2009, when the deal was reached, through August 2010, Comcast's contributions to federal candidates and political parties rose to $1.1 million from $682,450 in the same period two years earlier, Federal Election Commission records show. The money came from the company-run political action committee that funnels donations from employees.
The Federal Communications Commission and Justice Department are weighing the proposed acquisition, which would give Comcast control of the NBC television network, 11 cable channels such as MSNBC and USA Network and a movie studio. Ninety-one of the 99 House members and three of the five senators who wrote the FCC urging support for the $28 billion merger received donations from Comcast in the election cycle that began Jan. 1, 2009, sometimes within days of the letters.
"That's buying political favors," Mark Cooper, research director of the Consumer Federation of America in Washington, said in an interview. "This full-court press on Congress is out of the ordinary."
Comcast's political action committee became the sixth biggest-spending contributor for 2010 candidates among corporations, up from ninth place in 2008, federal records show. The companies announced the deal on Dec. 3.
'Modest Uptick'
Sena Fitzmaurice, a Comcast spokeswoman, said in an interview that there was a "modest uptick" in contributions, "primarily due to the increased number of House and Senate seats that are competitive this cycle." In the U.S. Senate, where 37 seats are being contested in the Nov. 2 election, 25 are in states where the company has operations, she said.
Deal critics Dish Network Corp., DirecTV and the American Cable Association, a trade group of cable companies, also have increased their political giving. Their federal contributions rose 3 percent, to $382,550, from December 2009 to August 2010 over the same period two years earlier.
Bloomberg LP, the parent company of Bloomberg News, is among companies and advocacy groups that have filed papers opposing the Comcast-NBC merger as it is currently proposed. Bloomberg doesn't have a political action committee, according to Federal Election Commission records.
The 91 representatives who told the FCC they back the takeover of the GE unit and received contributions represent more than 20 percent of the House. Letter-writing beneficiaries include lawmakers near Comcast's Philadelphia headquarters and from districts where Comcast holds franchises. Members of the black and Hispanic congressional caucuses also wrote in support of the takeover and got contributions.
'Extraordinary Number'
"That's truly an extraordinary number" of recipients backing the merger, John Dunbar, project director at American University's Investigative Reporting Workshop in Washington, said in an interview. "There's no doubt in my mind they've increased their giving to help out with the merger."
FCC Chairman Julius Genachowski declined to say at a Sept. 23 news conference when the agency would complete its review.
House members registering support for the Comcast-NBC combination at the FCC include Democrat Kathy Dahlkemper of Pennsylvania and Republican Chris Lee of New York, who are among 24 members who signed a June 21 letter. All received Comcast PAC donations.
Biggest Donation Source
Dahlkemper received $10,000 from Comcast's political action committee, the maximum it is permitted to give every two years, including $2,000 reported on the day the letter was dated. Overall, Comcast employees gave Dahlkemper $18,750, both through the committee and individual contributions, her biggest single source of donations, according to the Center for Responsive Politics, a Washington-based research group. Lee reported $2,000 on June 17 and $9,000 overall from Comcast's committee.
Dahlkemper's spokeswoman, Marie Francis, didn't respond to requests for comment. Matthew Harakal, a spokesman for Lee, said the congressman signed the letter the month before it was sent and "supported an expeditious review because his focus is on growing western New York's economy and creating jobs."
Of 10 members of the Congressional Black Caucus who wrote on July 28, nine received Comcast donations. Comcast gave $70,000 to the caucus's charitable foundation this year, according to congressional records.
Eight members of the Congressional Hispanic Caucus sent a letter dated July 22 to back the deal. Seven of them received PAC donations. The company gave $29,000 this year to the caucus's charitable institute.
'Smart-Money Politics'
"It's smart-money politics," said Dunbar, who studies the political influence of media companies.
Muriel Cooper, a spokeswoman for the Black Caucus Foundation, said donations had no influence on stands taken by members. Scott Gunderson Rosa, a spokesman for the Hispanic Caucus Institute, said members "take positions in their own capacity."
Endorsements from minority lawmakers can "strike the right note" and ease the review through the FCC, which seeks to ensure programming diversity, Rebecca Arbogast, a Washington-based analyst with Stifel Nicolaus & Co., said in an interview.
Comcast has agreed to appoint an Hispanic board member, increase its minority hiring, and add at least four Hispanic-owned and four black-owned networks to its cable lineup after buying NBC.
Menendez, Barbour
Senator Bob Menendez of New Jersey, chairman of the Democratic Senatorial Campaign Committee, wrote the FCC saying the deal "could be beneficial to the public" on Aug. 18, three weeks after Comcast gave $2,500 to his leadership political action committee. Menendez said in an interview that he sent the letter because "it's unique to see both companies who have high performance come together."
Mississippi Governor Haley Barbour asked the FCC May 25 to quickly approve the merger and said Comcast has almost 1,300 employees in his state. Comcast had donated $50,000 in the two previous months to the Republican Governors Association, Internal Revenue Service reports show. Barbour leads the group, which raises money to help elect governors.
Barbour goes "above and beyond the call" on behalf of Mississippi jobs and "there is no connection" between the letter and donations, Dan Turner, the governor's press secretary, said in an interview.
Before it's here, it's on the Bloomberg Terminal.
LEARN MORE