Axelrod Says 'More Growth and Jobs' Are Top Priority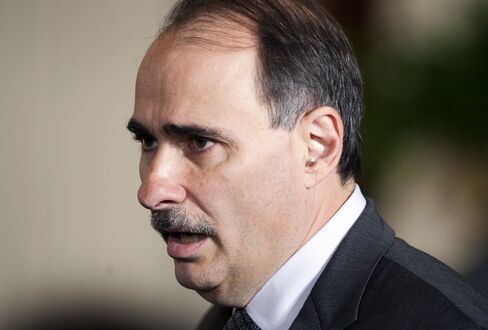 White House adviser David Axelrod said generating "more growth and jobs" will be the Obama administration's top priority next year.
"That's fundamental," Axelrod said today on CNN's "State of the Union" program. Axelrod also said the Democratic administration would focus on the U.S. "fiscal situation" and push immigration overhaul next year.
The economy remains a central issue in the Nov. 2 midterm elections, in which Republicans are poised to pick up seats in the Senate and possibly win control of the U.S. House of Representatives. While the U.S. is no longer in a recession, the Bureau of Labor Statistics reported last month that unemployment remained relatively high at 9.6 percent. The Labor Department reported that 95,000 jobs were shed in September.
"We're in a tough political environment because the country's in a tough economic environment," White House spokesman Robert Gibbs told NBC's "Meet the Press."
While Axelrod predicted that Republicans will gain seats in Congress in November and pledged to work with them, he said tax cuts for the wealthiest Americans shouldn't be extended and wouldn't stimulate the economy.
Hostage Tax Cuts
Cuts to middle-class households shouldn't be "held hostage" by Republican supporters of extending all the tax cuts Republican President George W. Bush pushed through Congress during his administration, Axelrod said.
Gibbs said Republicans want to return to economic policies that led to the recession and would repeal the Wall Street financial regulatory overhaul that Congress adopted this year.
Senator Lindsey Graham, a South Carolina Republican, said on CBS's "Face the Nation" that Democrats were in trouble because they have governed from the "left ditch," citing health care, the economic stimulus and Wall Street regulatory overhaul as instances in which the party overreached.
He said Republican majorities in Congress would moderate the administration's political agenda and that there would be a "good bit" of cooperation between parties, particularly on extending the Bush tax cuts.
"You'll see some Democrats and Republicans working early on to try to moderate things," Graham said.
Chamber's Donors
As Republican-leaning groups promise to spend tens of millions of dollars to defeat Democrats, Axelrod and Gibbs also continued the administration's push to pressure groups like the U.S. Chamber of Commerce in Washington to disclose their donors.
Axelrod said voters should know whether insurance companies, Wall Street banks, and oil and gas producers are backing the Chamber's election push. He has called on the Chamber to prove that no money from foreign corporations is being used in political advertisements in the U.S., which would be illegal.
The Chamber had pledged to spend $75 million backing pro-business candidates. Chamber officials have denied the allegation that foreign corporations are funding the effort.
Axelrod said "secret funds" were a threat to democracy, and also noted the efforts of Karl Rove, a former top Bush aide, to defeat Democratic candidates.
Rove advises American Crossroads, which discloses its donors, and Crossroad Grassroots Policy Strategies, which doesn't. The groups have said they would spend more than $50 million this election.
Axelrod told CNN that the administration believes "deeply in disclosure."
"They say, trust us, trust us, we're -- everything is cool, everything is kosher, don't worry about it, but we're not going to disclose," Axelrod said. "Let me tell you something, people don't disclose, there's a reason."