Google, NBC Universal Abandon TV Ad-Sales Partnership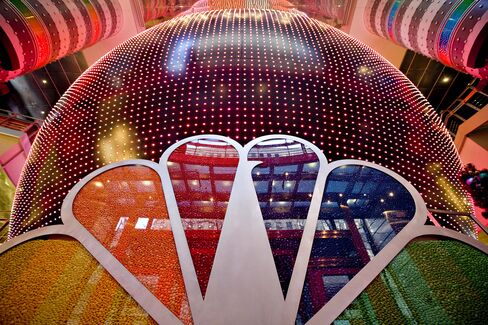 Google Inc. and General Electric Co.'s NBC Universal said they have abandoned a television advertising-sales partnership that began two years ago.
"We're not currently contributing inventory into the Google marketplace," NBC Universal spokeswoman Liz Fischer said in an e-mailed statement. A Google representative confirmed that the companies are ending the arrangement.
NBC Universal struck a deal with Google in September 2008 for the Internet-search provider to broker ads for cable networks including MSNBC, CNBC, SyFy and Oxygen. Google allowed customers to buy TV spots using its self-service website, and the NBC agreement bolstered the program that previously only worked with Dish Network Corp. NBC and Google split the revenue and collaborated on marketing and research.
NBC said it's continuing to work with Google on "multiple projects involving advanced advertising."
This month, Google announced network partnerships for a service that helps users navigate the Web on their television. The company said the new service, called Google TV, will include CNBC Real-Time, an application to track stock prices and financial news from NBC Universal's CNBC cable news channel.
"Both NBC and Google are committed to bringing more relevance to TV viewership and advertising," Mark Piesanen, director of strategic partner development for Google TV Ads, said in a statement. "CNBC is an important partner in the launch of Google TV and we are working together on research studies."
AdWeek reported earlier today that the TV-ad sales partnership had ended.
Google, based in Mountain View, California, rose $1.91 to $543.30 at 4 p.m. New York time in Nasdaq Stock Market trading. The shares have lost 12 percent this year.
GE, based in Fairfield, Connecticut, rose 9 cents to $17.28 in New York Stock Exchange composite trading. Comcast Corp., the largest U.S. cable operator, is currently seeking regulatory approval to purchase a 51 percent stake in NBC Universal.