Facebook, Zuckerberg Win Order Keeping Case in Federal Court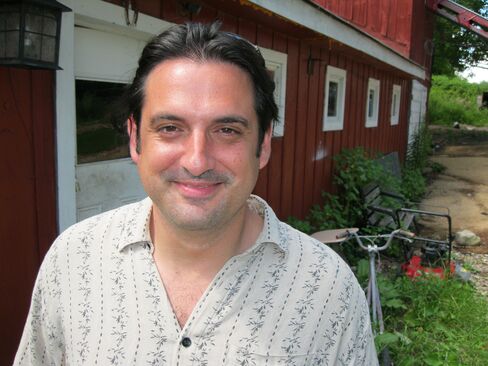 Facebook Inc. co-founder Mark Zuckerberg is a resident of California and a New York man's lawsuit claiming ownership of the social networking site should remain in federal court, a judge ruled.
U.S. District Judge Richard Arcara in Buffalo, New York, ruled today that the suit filed by Paul Ceglia, who claims a 2003 contract with Zuckerberg entitles him to 84 percent of Facebook, shouldn't be moved back to state court. Ceglia had claimed the Facebook chief executive officer, whose parents still live in New York, remained a legal resident of that state.
"As of 2010, when this lawsuit was filed, Facebook had over 500 million active users and employed over 1,600 people," Arcara said in his decision. "It is simply incomprehensible that Zuckerberg intends to abandon his life, friends and daily management of his multibillion-dollar company to return to New York and live near his parents."
Facebook, which operates the world's biggest social-networking Internet site, claimed in court papers and in a hearing in October that Zuckerberg, 26, resides in Palo Alto, California, within walking distance of the company's headquarters.
Zuckerberg has lived in California continuously since 2004 and has a driver's license issued by the state, the judge said. He also votes, pays taxes and receives his mail in the state, Arcara said.
'Scam Artist'
"We are pleased that the court agreed with us that this case belongs in the federal court," Andrew Noyes, a spokesman for Facebook, said today in an e-mailed statement. "This is a fraudulent lawsuit brought by a scam artist, and we look forward to defending it in federal court."
Terrence Connors, a lawyer for Ceglia, declined to comment on the ruling.
Ceglia claimed the Zuckerberg hadn't acted to change his legal residency since living with his parents in Dobbs Ferry, New York, while a student at Harvard University. Ceglia's lawyers pointed to Zuckerberg's successful claim, in earlier litigation, that he was domiciled in New York as of September 2004.
In the earlier suit, which Facebook settled for $65 million, Zuckerberg defended claims that he stole the idea for the site from classmates at Harvard. The dispute was dramatized in the 2010 film "The Social Network," which won three Academy Awards.
SharesPost Inc., an online private-share market, values privately held Facebook at $54.4 billion. In January, Goldman Sachs Group Inc. raised $1.5 billion in financing for the company.
Asset Freeze
Ceglia filed the suit June 30 in Belmont, New York, near his home in Wellsville. At the time, an acting state-court judge issued a temporary injunction blocking Facebook from transferring assets. Arcara put the freeze order on hold three weeks later and it expired July 23.
In October, lawyers for Ceglia told Arcara the suit should be sent back to state court.
U.S. law permits federal courts to hear cases between citizens of different states in which more than $75,000 is at issue. The federal court wouldn't have had jurisdiction over the suit if Arcara had found Zuckerberg was legally still a New York resident.
The judge said Ceglia has 14 days if he chooses to file a revised complaint in the case.
The case is Ceglia v. Zuckerberg, 1:10-cv-00569, U.S. District Court, Western District of New York (Buffalo).
Before it's here, it's on the Bloomberg Terminal.
LEARN MORE