Obama Backs Foreclosure Probe, Rejects Moratorium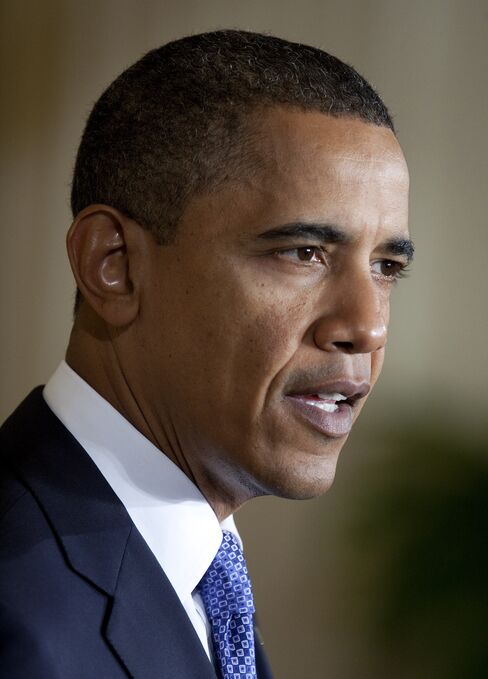 President Barack Obama is throwing his support behind state attorneys general looking into filings of allegedly faulty home foreclosures while rejecting a nationwide freeze on such seizures because of potential "unintended consequences," said a White House spokesman.
The administration is concerned that halting foreclosures would hold up home sales, threatening the recovery in the housing market, White House Press Secretary Robert Gibbs said.
"We're supportive of getting to the bottom of the process and insuring that these banks are following the legal process for making these decisions," Gibbs told reporters. "At the same time, we don't want to see broader harm done to the housing market and to housing recovery."
Attorneys general in about 40 states are planning a joint investigation into potentially faulty foreclosures at the largest banks and mortgage firms, according to a person with direct knowledge of the matter. The investigation may center on claims that employees at home lenders and loan servicers signed court documents without ensuring the information was accurate.
Bank of America Corp. halted foreclosures in all 50 states last week, while lenders including JPMorgan Chase & Co. and Ally Financial Inc. have stopped evictions in 23 states where courts supervise home seizures. They're checking allegations that employees used unverified or false data to speed the process.
Investigations
Officials in at least seven states have already announced probes into claims that employees at home lenders and loan servicers signed court documents without ensuring the information was accurate. Gibbs said federal regulatory agencies also are looking into the matter.
The Senate Banking Committee plans to hold a hearing Nov. 16 to investigate mortgage servicing and foreclosure practices.
Committee Chairman Christopher Dodd said in a speech in New York today that a broad moratorium "is probably unwise" because it may endanger the U.S. economic recovery.
"There are many institutions that are actually engaging the foreclosure process intelligently and well and doing a good job," the Connecticut Democrat said. "To stop that across the board from happening would be very harmful for the economy."
Gibbs said, "There are a series of unintended consequences to a broader moratorium."
Paul Miller, the bank analyst at FBR Capital Markets, said in an interview today that faulty foreclosures may cost U.S. lenders $2 billion for every month that home seizures are delayed.
Lenders took possession of a record 95,364 homes in August and issued foreclosure filings to 338,836 homeowners, or one of every 381 U.S. households, according to RealtyTrac Inc., an Irvine, California-based data vendor.
The remarks by Gibbs reinforce comments by White House senior adviser David Axelrod, who said on CBS's "Face the Nation" program Oct. 10 that there are valid foreclosures that ought to proceed, and the White House is urging the industry to get the situation "unwound very, very quickly."
Before it's here, it's on the Bloomberg Terminal.
LEARN MORE