Ainslie Says Dell CEO May Buy Company, Pay Dividend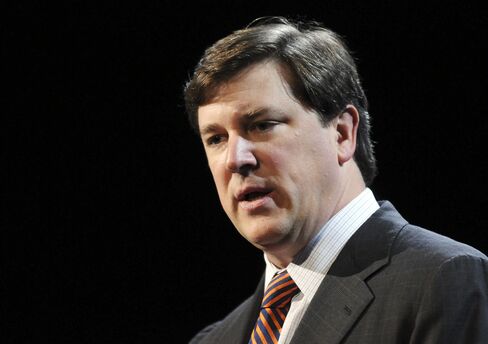 Dell Inc. Chairman and Chief Executive Officer Michael Dell may buy the computer maker or pay a "huge" special dividend, according to Lee Ainslie, managing partner at Maverick Capital Management LLC.
"It's a possibility," Ainslie said, speaking today at the Value Investing Congress in New York. His Maverick Fund has gained about 14 percent annually since inception in March 1995.
Technology stocks are the cheapest in 20 years, and the industry benefits the most from a weaker dollar, according to Ainslie, who said bets that the industry will gain make up 17 percent of his assets. The Dollar Index, which measures the U.S. currency against the euro, yen, pound, Canadian dollar, Swedish krona and Swiss franc, has fallen 13 percent since rising to a 15-month high in June.
Michael Dell, who is more than three years into a turnaround effort at the world's third-largest personal-computer maker, said in June that he has considered taking the company private. Speaking at a Sanford C. Bernstein & Co. conference in New York, Dell declined to say what would prompt him to make the move. He said he has "every intention" of continuing to run the Round Rock, Texas-based company and that growth-revival plans haven't come to fruition.
"This transformation is incomplete," Dell said at the time. "If I had to give it a grade, it'd give it an incomplete."
Dell shares rose after Ainslie's comments, climbing 1.4 percent to $13.92 as of 4 p.m. in New York.