AU, Chimei Decline After Best Buy Sues Panel Makers (Upate1)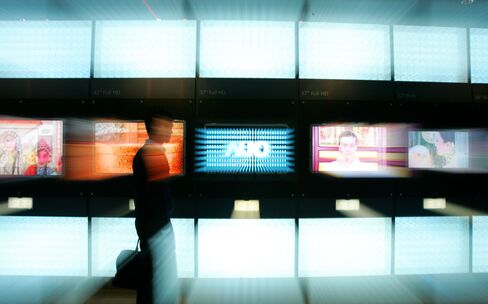 AU Optronics Corp. and Chimei Innolux Corp. tumbled in Taipei trading after Best Buy Co. sued flat-panel makers over antitrust claims.
AU Optronics, Taiwan's second-largest flat-panel maker, fell 1.3 percent to NT$30.30 at the 1:30 p.m. close in Taipei, the lowest since Sept. 9. Chimei Innolux, the island's biggest, dropped 2.4 percent to NT$40.05, the lowest since Sept. 24.
From 1996 to 2006, the makers of displays used in computers, televisions and mobile phones agreed on prices and production volumes, according to the complaint filed Oct. 8 in federal court in San Francisco. Yawen Hsiao, a spokeswoman at Hsinchu-based AU Optronics, and Eddie Chen, a spokesman for Miaoli-based Chimei Innolux, declined today to comment.
Other manufacturers named in the suit include Nagano, Japan-based Seiko Epson Corp., Tokyo-based Hitachi Ltd., Seoul-based LG Display Co. and Chi Mei Optoelectronics Corp.
Chimei Innolux was formed when Chi Mei Optoelectronics, Innolux Display Co. and TPO Displays Corp. combined in March.
Before it's here, it's on the Bloomberg Terminal.
LEARN MORE