Afghan Hostage May Have Been Killed by Rescue Bid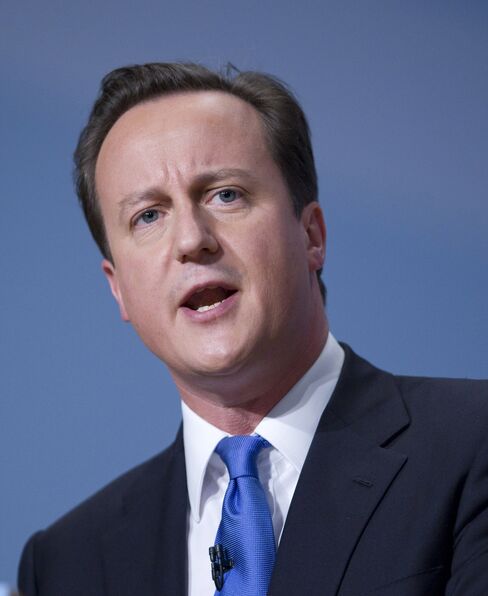 Linda Norgrove, a British hostage killed in Afghanistan in a rescue attempt last week, may have been the victim of a grenade detonated during a bid by U.S. troops to free her, U.K. Prime Minister David Cameron said.
General David Petraeus, the top U.S. commander in Afghanistan, ordered an investigation into her death, said a statement by NATO's International Security Assistance Force.
"Linda could have died as a result of a grenade detonated by the task force during the assault. However, this is not definite," Cameron told a press conference in London today. "This was a very difficult operation. Ultimately, the responsibility for Linda's death lies with those who took her hostage."
Norgrove, 36, an aid worker for Washington-based DAI, was killed during a rescue attempt by coalition forces Oct. 8. She was kidnapped last month with three local staff when their vehicle was ambushed in Kunar province.
She was killed during a U.S. military operation near the village of Dineshgal in Kunar's Norgal district. Initial reports said she had been killed by her captors, possibly by a suicide vest.
"Initial reports indicated the explosion was caused by a detonation triggered by one of the captors who was in close proximity to Linda Norgrove," ISAF said in the statement. "Subsequent review of surveillance footage and discussions with members of the rescue team do not conclusively determine the cause of her death."
'Right Decision'
Cameron praised the bravery of those involved in the rescue attempt. He said the rescue had been authorized by Foreign Secretary William Hague with his "full support."
"It's a judgment, it's a balance," he said. "I will go over in my own mind 100 times whether it was the right decision, but I believe it was."
President Barack Obama and Cameron agreed that it was the right decision to try to rescue Norgrove, a spokesperson for Cameron said, after Cameron discussed the matter with Obama today.
Both leaders agreed that their governments would cooperate on an investigation into what happened in the course of the rescue operation, the spokesman said in an e-mailed statement.
Before it's here, it's on the Bloomberg Terminal.
LEARN MORE