Clinton Has 'No Interest' in Being Obama's Running Mate in 2012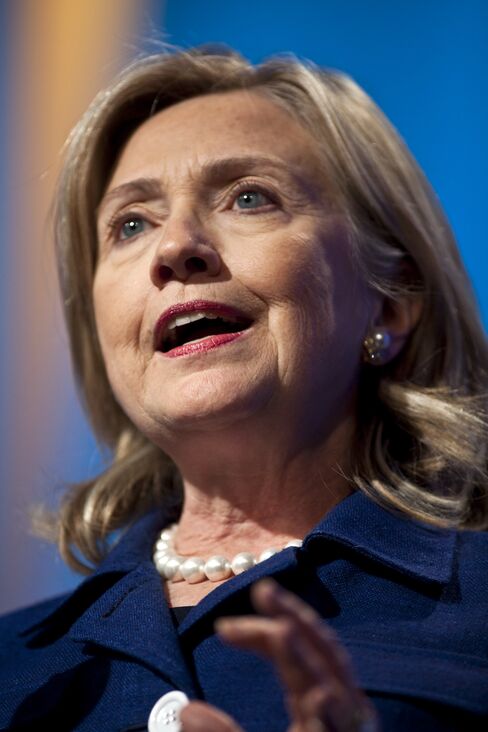 Secretary of State Hillary Clinton said she has no interest in replacing Vice President Joe Biden on the Democratic ticket with President Barack Obama in 2012.
Clinton, 62, who lost the Democratic nomination to Obama in 2008 after a closely fought 17-month primary campaign, dismissed speculation that Obama may seek to replace Biden in an effort to attract a broader base of support.
"I have absolutely no interest and no reason for doing anything other than just dismissing these stories and moving on," said Clinton, responding to a question about the possibility of a job-swap at Fortune magazine's Most Powerful Women conference in Washington. "I don't believe what I read."
White House press secretary Robert Gibbs also rebuffed questions about a switch. "It's not anything that's being discussed," he told reporters at the White House.
Speculation about Clinton's role in any bid by Obama for re-election increased after Bob Woodward, an author and editor at the Washington Post, said in a CNN interview last night that putting Clinton on the ticket in 2012 is "on the table." He said some of Clinton's advisers "see it as a real possibility."
Before it's here, it's on the Bloomberg Terminal.
LEARN MORE