Regulatory Overhaul to Raise Hedging Costs, Morgan Stanley Says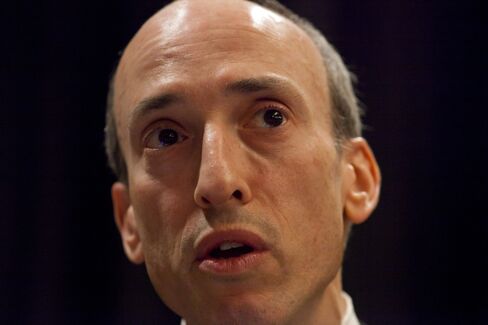 The Dodd-Frank overhaul of the financial system will make it more expensive for commercial end-users of derivatives, including airlines and oil producers, to hedge their energy risks, said Nancy King, chief risk officer for global commodities at Morgan Stanley.
Companies that use derivatives to lock in prices for commodities such as oil and natural gas may face higher margin costs, said King and representatives of other energy trading companies during a panel today at the Futures Industry Association's Energy Forum in New York on how the legislation will affect energy markets.
"Most likely there's going to be increased cost," said King. The bill may reduce hedging and increase volatility, she said.
Markets for oil, gasoline and natural gas will face new rules under the new rules for the $615 trillion over-the-counter derivatives market, including increased regulatory oversight, higher capital requirements and limits on the number of contracts a single trader can hold. The U.S. Commodity Futures Trading Commission will publish most of the new rules by July.
The bill gives the commission a year to implement provisions meant to increase transparency and reduce risk. The law requires that most commodity, interest-rate, credit-default and other swaps be traded on an exchange or swap execution facility, then processed, or cleared, through third-party clearinghouses. All swaps will have to be reported to data repositories.
New Rules
The commission will determine which businesses will be deemed "end users" that employ derivatives to hedge commercial risk and are therefore exempt from clearing. Commission Chairman Gary Gensler has said that any exceptions should be narrowly construed.
The commission is also considering position limits on the number of contracts a single trader can hold in commodities including oil, natural gas, and gasoline.
The legislation, named for Democratic Senator Christopher Dodd of Connecticut and Representative Barney Frank of Massachusetts, followed the 2008 financial crisis that tipped the U.S. economy into the deepest recession since the 1930s. Losses tied to derivatives based on subprime mortgages were at the center of the collapse of American International Group Inc., Lehman Brothers Holdings Inc., Washington Mutual Inc. and other banks.
The losses triggered a $700 billion taxpayer-funded bailout. AIG, once the world's largest insurer, received a bailout in September 2008 that swelled to $182.3 billion after losses on derivatives tied to home loans.
The panelists included Charles Cerria, associate general counsel at Hess Energy Trading Corp.; Antoine Halff, head of energy research at Newedge USA LLC in New York; and Fred Schuster, partner and head of commodities trading at Chicago- based DRW Trading Group.
Before it's here, it's on the Bloomberg Terminal.
LEARN MORE