U.S. Waives Health Insurance Minimums for 1 Million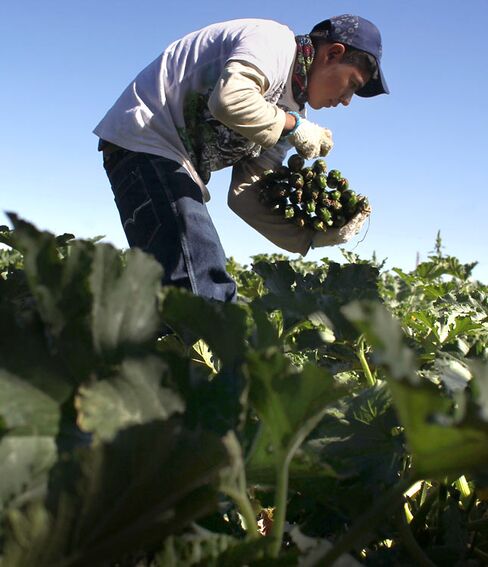 Oct. 6 (Bloomberg) -- Almost a million workers won't get a consumer protection in U.S. health law meant to cap insurance costs because the government exempted their employers.
Thirty companies and organizations, including Jack in the Box Inc., won't be required to raise the minimum annual benefit included in low-cost health plans often used to cover part-time or low-wage employees. The Department of Health and Human Services, which provided a list of exemptions, said it granted waivers in late September so workers with such plans wouldn't lose coverage from employers who might choose instead to drop their health insurance altogether.
Without the waivers, companies would have had to provide a minimum of $750,000 in coverage next year, increasing to $1.25 million in 2012, $2 million in 2013, and unlimited coverage in 2014.
"The big political issue here is the president promised no one would lose the coverage they've got," Robert Laszewski, chief executive officer of consulting company Health Policy and Strategy Associates, said by telephone. "Here we are a month before the election, and these companies represent 1 million people who would lose the coverage they've got."
The United Agricultural Benefit Trust, the California-based cooperative that offers coverage to farm workers, got to exempt 17,347 people. San Diego-based Jack in the Box's waiver is for 1,130 workers, while McDonald's Corp. asked to excuse 115,000.
Rules Exemptions
The plans will be exempt from rules intended to keep people from having to pay for all their care once they reach a preset coverage cap. McDonald's, which offers the programs as a way to cover part-time employees, told the Obama administration it may re-evaluate the plans unless it got a waiver.
McDonald's, based in Oak Brook, Illinois, and Jack in the Box didn't immediately respond to requests for comment.
Senator Jay Rockefeller, a West Virginia Democrat, said in a letter last week he's leading a congressional investigation of whether limited-benefit plans provide sufficient coverage and give fair value to workers.
Rockefeller's investigation misses the point, Laszewski says, because companies can't afford to spend more on health coverage for lower-wage employees.
'Best They Can'
"These tend to be part-time workers or workers at minimum wage," he said. "You've got people that are making $12,000, $14,000 per year." Federal law doesn't require these individuals be covered until 2014.
The average annual premium for individual coverage in an employer-sponsored plan was $4,824 in 2009, according to the Menlo Park, California-based Kaiser Family Foundation.
The waiver program is intended to provide continuous coverage until 2014, when new government-organized marketplaces will offer insurance subsidized by tax credits, Jessica Santillo, a Department of Health and Human Services spokeswoman, said in an e-mail.
Unions, Youth
Tim Edney, business manager of the Washington and Maryland District Council 51 branch of the International Union of Painters and Allied Trades, said the union now covers as much as $350,000 a year in medical costs for its 800 members. The new rules, which the union was exempted from on Sept. 27, would have required the limit to be raised to $750,000.
That would have increased what union members pay in health insurance by about 6 percent, or about 25 cents out of each worker's hourly wages, Edney said.
"I'm scared to death that these changes are going to break all our funds. I hope there's savings down the road," he said.
The regulations also would have hit some of the insurance plans for young adults in the universal coverage program run by the state of Massachusetts. The program, enacted in 2006, has a plan for individuals age 18 to 26 who can't get coverage through work, covering about 5,000 people.
The waiver obtained by the state "will give us time to implement the transition plan in a manner designed to mitigate premium increases," Dick Powers, a spokesman for the state program, said in a phone interview.
One-Year Waivers
The biggest single waiver, for 351,000 people, was for the United Federation of Teachers Welfare Fund, a New York union providing coverage for city teachers. The union asked for a waiver for its supplemental drug plan, which offers coverage up to $100,000 to pay for prescriptions, said union president Michael Mulgrew. The city of New York covers hospital and physician care for teachers and their families.
The waiver will buy the union time to figure out how to comply with the new limit. "We want to look at these costs and figure out exactly what they should cost us," he said in a phone interview.
Unlike the union plans, limited-benefit plans are popular with companies that have workers who don't earn enough to afford coverage, or whose workforces might be prohibitively expensive to insure, said Daryl Richard, a spokesman for Minnetonka, Minnesota-based UnitedHealth Group Inc., which offers limited-benefit plans to about a dozen companies.
The waivers are effective for a year and were granted to insurance plans and companies who showed that employee premiums would rise or that workers would lose coverage without them, Santillo said in an e-mailed statement.
To contact the reporter on this story: Drew Armstrong in Washington at darmstrong17@bloomberg.net;
To contact the editor responsible for this story: Adriel Bettelheim at abettelheim@bloomberg.net.
Before it's here, it's on the Bloomberg Terminal.
LEARN MORE