Intel Should Have Begun Mobile Push Sooner, CEO Says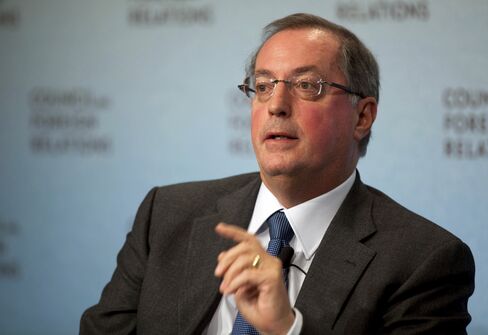 Intel Corp., the world's largest maker of computer chips, got a late start in developing semiconductors for mobile devices, Chief Executive Officer Paul Otellini said at a conference.
"I wish we had started earlier," Otellini said today at the Council on Foreign Relations in New York.
Intel, based in Santa Clara, California, has been trying to win business from handset vendors with its Atom processor, a scaled-down version of its PC chips. It has signed agreements to supply Atom products to Nokia Oyj and LG Electronics Inc. Otellini said smartphones carrying Intel semiconductors will be released next year.
Efforts to develop mobile chips got added boost from Intel's agreement, announced in August, to buy the wireless operations of Infineon Technologies AG for about $1.4 billion. The unit makes chips for mobile devices including Apple Inc.'s iPhone and Samsung Electronics Co.'s Galaxy S and may help Intel lessen its dependence on semiconductors for computers.
Otellini said Intel began working on chips aimed at smartphones four years ago. "I wish I had been smart enough to start it seven years ago because we'd be in a good position today, but I wasn't," he said.
In other remarks, Otellini said the government should offer U.S.-based and foreign companies tax incentives, or tax holidays that would last five to 10 years, to encourage the construction of new factories or the expansion of existing ones.
High U.S. Costs
It costs about $1 billion more to build and equip a semiconductor factory in the U.S. than other countries because of differences in tax and incentive policies.
"This will bring more manufacturing jobs back to the U.S.," he said. "It will employ our workers and stimulate the economy, all at no cost to us."
Otellini also proposed reducing the corporate tax rate to "a level that is equal with that of our global competitors."
Such a change would "reverse the flow of capital and jobs out of this country," he said.
Intel rose 28 cents to $19.15 by 4 p.m. New York time in Nasdaq Stock Market trading. The shares have fallen 6.1 percent this year.
Before it's here, it's on the Bloomberg Terminal.
LEARN MORE