Australia Targets A$4 Billion Saving From Telstra Broadband Role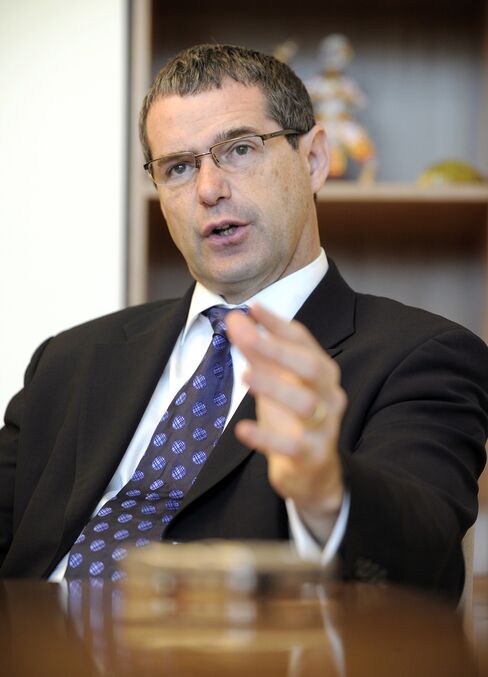 Australia's government may cut by 10 percent the projected cost of building a A$43 billion ($41.6 billion) nationwide high-speed Internet service by taking over and replacing Telstra Corp.'s aging network.
"It is a commonly expected figure of savings of between A$4 billion and A$6 billion," Communications Minister Stephen Conroy said in an interview today in Canberra. "It clearly will be cheaper because it means we don't have to duplicate Telstra's existing infrastructure."
Legislation will be introduced to parliament in the final two weeks of this month, Conroy, 47, said. NBN Co., the state-run company building the new service, may submit its proposal within a week, he added.
Prime Minister Julia Gillard's plan to bring high-speed Internet to some of Australia's remotest corners drew fire ahead of the Aug. 21 election for its cost. She clung to power by forming a minority government with independent lawmakers from rural regions who welcomed improved services.
Gillard's proposal includes a non-binding agreement with Melbourne-based Telstra, the nation's biggest phone company, to shut down its copper wire network and transfer customers to NBN in exchange for A$11 billion in compensation.
"Telstra is recommending it to shareholders and wouldn't recommend it if it didn't think it was going to be good for the company," Conroy said.
Karina Keisler, a Telstra spokeswoman, declined to comment.
The broadband network is set to be completed by 2018, laying fiber optics that would reach 93 percent of the population, with the rest of the nation served by wireless and satellite coverage. It is Australia's biggest infrastructure project, a comparable size to the A$42 billion stimulus the government announced in February 2009 as it sought to protect the nation from recession.
Fixed Fee
"As we close down one phone line and move it from copper to fiber, it is a fixed fee per customer," Conroy said of the compensation package. More details "will be available in coming weeks," he said.
The government's A$10 billion package for regional development that helped woo the independent lawmakers after the election resulted in a hung parliament does not affect NBN's cost, service and compensation to Telstra, Conroy said.
"NBN has been finalizing its business plan that will get to us in the very near future and there will be a lot of information we can put in to the market place that will deal with the financial viability," Conroy said. "When you see those final figures, people will take a deep breath and say it is good news."
Before it's here, it's on the Bloomberg Terminal.
LEARN MORE