Key May Help Resolve 'Hobbit' Dispute to Keep Film in N.Z.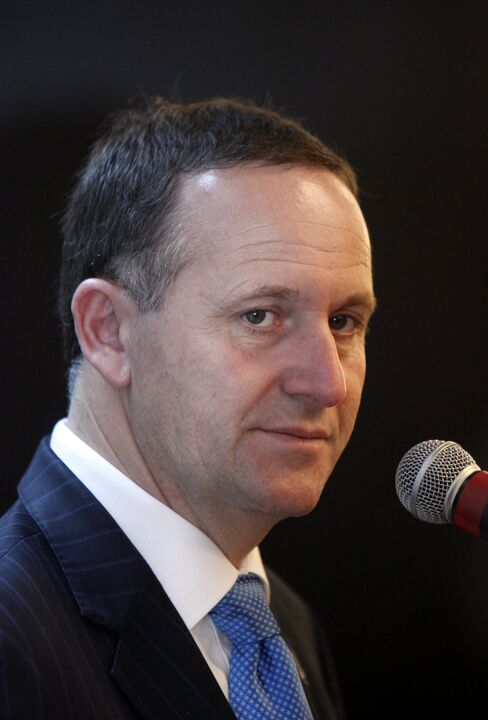 Oct. 4 (Bloomberg) -- New Zealand Prime Minister John Key may help resolve a stand-off between actors unions and the producers of "The Hobbit" to avoid filming being moved overseas.
"I would be greatly concerned if The Hobbit movies weren't made in New Zealand," Key told Television New Zealand's Breakfast program today. "We are happy to play a facilitation role between the two parties if we need to."
New Zealand Actors' Equity, backed by Australia-based Media, Entertainment and Arts Alliance, have recommended people delay accepting work on the film until producers offer union contracts. As many as six countries, including Australia, Scotland, Ireland and Canada are negotiating to win the right to film "The Hobbit," the Dominion Post newspaper reported today, citing the film's co-producer Philippa Boyens.
New Zealand's film industry boomed after director Peter Jackson made the Lord of the Rings trilogy, and was worth NZ$2.8 billion ($2.1 billion) in 2009, according to a Statistics New Zealand report. Key is concerned that losing the two-part prequel to the Rings could spook other producers considering New Zealand as a location.
"This is a NZ$3 billion industry," said Key. "It employs a lot of people. It's great for New Zealand. If you can't make The Hobbit here, frankly, what movies are you going to make here."
Council of Trade Unions President Helen Kelly met with Jackson, who is executive producer of "The Hobbit," late last week and is "hopeful that a meaningful dialogue" can be established between all parties, the council said on its Web site.
The Rings trilogy based on J.R.R. Tolkien's fantasy epic generated $2.9 billion in worldwide box-office receipts and another $3 billion from DVDs, merchandise and other sources.
Hiring film crew and equipment added about NZ$350 million to the economy in a three-year period to March 2002, according to a report by the New Zealand Institute of Economic Research.
Production of "The Hobbit" has suffered a number of delays including the withdrawal of director Guillermo del Toro in May, and a fire at Wellington's Portsmouth Miniatures Studio, where parts of the film were to be shot.
To contact the reporter for this story: Phoebe Sedgman in Wellington at psedgman1@bloomberg.net.
To contact the editor responsible for this story: Ed Johnson at ejohnson28@bloomberg.net