FCC Seeks More Information on Comcast-NBC Agreement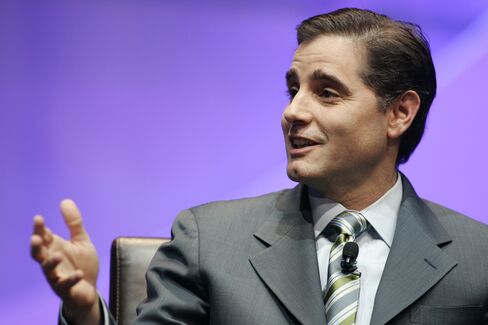 U.S. regulators examining Comcast Corp.'s bid to buy NBC Universal asked the companies to answer more questions about their advertising and broadcast agreements, raising the potential for the merger to take longer to complete.
The Federal Communications Commission in a second information request today said it wants to know about NBC Universal's top advertising partners, its advertising revenue and cable carriage agreements for NBC and Telemundo broadcast stations. Comcast, the largest U.S. cable-television company, was asked about agreements with other TV-service providers to carry its programming such as E! and the Golf Channel.
"This latest request for information further reduces chances for FCC action on the proposed transaction by the end of the year," Jeffrey Silva, a Washington-based analyst with Medley Global Advisors LLC, said in an e-mail.
Comcast, which proposed the $28 billion takeover of General Electric Co.'s NBC Universal on Dec. 3, still expects regulatory approval by the end of this year, Sena Fitzmaurice, a spokeswoman for the Philadelphia-based company said today. These types of FCC "requests are not uncommon," she said.
The previous information request by the FCC was on May 21, and the companies responded by July 6. The FCC and the U.S. Justice Department are reviewing the takeover, which would give Comcast control of NBC's television network, broadcast stations, cable channels such as USA Network and Bravo, a movie studio and the Telemundo Spanish-language network and TV stations.
E!, Oxygen, USA
The FCC in its latest request asked for copies of agreements New York-based NBC Universal has to distribute its USA, Oxygen, Chiller and Sleuth through TV-service providers led by Time Warner Cable Inc., DirecTV, Dish Network Corp., Verizon Communications Inc. and AT&T Inc.
Comcast was asked about agreements to carry channels the cable company owns including E!, regional sports networks, the Golf Channel, Style, Versus and Sprout. The FCC lodged 31 information requests for Comcast, and 10 for NBC Universal.
Comcast is "moving as quickly as we possibly can" to close the transaction by the end of year, Chief Financial Officer Michael Angelakis told investors Sept. 22. FCC Chairman Julius Genachowski at a Sept. 23 news conference declined to say when the agency would complete its review.
Merger Opposition
Bloomberg LP and advocacy groups such as Common Cause and Free Press today said Comcast is trying to create "an aura of inevitability" around its proposed purchase.
Comcast named Chief Operating Officer Stephen Burke last week to replace Jeff Zucker as chief executive officer of NBC Universal, and Burke has been at NBC headquarters "as if the merger was a foregone conclusion," the groups, as the Coalition for Competition in Media, said in a letter addressed to President Barack Obama.
Regulators "must have the time they need" to judge the deal, the coalition said in the letter distributed by e-mail.
Bloomberg LP, the parent company of Bloomberg News, has filed papers opposing the merger as it is currently proposed.
"For a lobbying coalition funded by our competitors to imply the review of this transaction has not been deliberate and thorough is insulting to the Congress, the FCC, and the Department of Justice," Fitzmaurice said in an e-mail.
Before it's here, it's on the Bloomberg Terminal.
LEARN MORE