Drugmakers' 'Doughnut Hole' Deal to Shave Sales Less Than 1%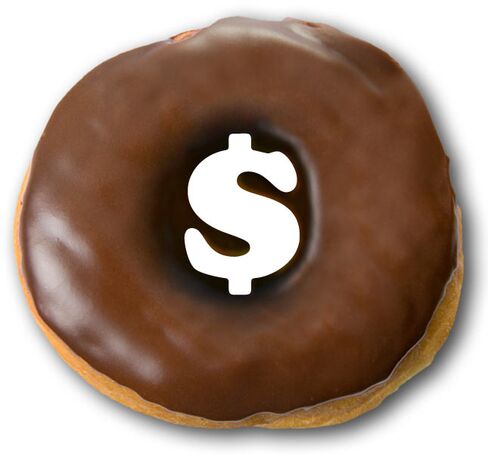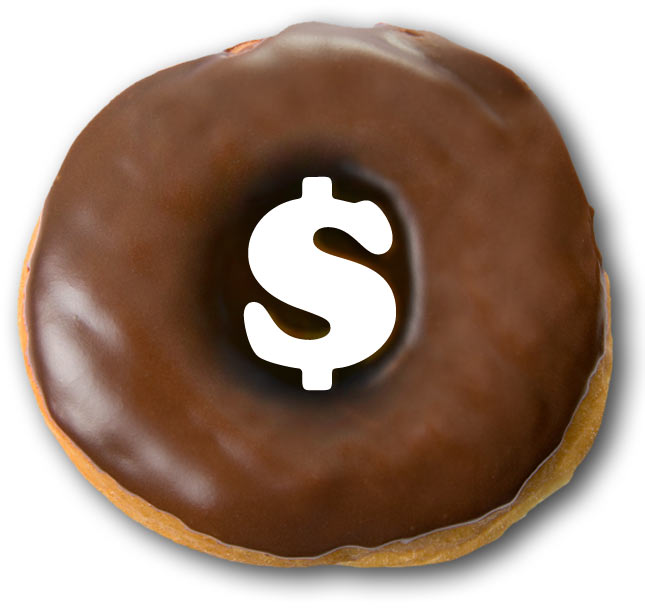 Oct. 1 (Bloomberg) -- Drugmakers led by Pfizer Inc., AstraZeneca and Bristol-Myers Squibb Co. may provide more than $2 billion in drug discounts to senior citizens next year under a deal pharmaceutical companies made with the White House, according to data compiled by Bloomberg.
Pfizer, the world's largest drug company, will cede less than half of 1 percent of its $50 billion in annual revenue under the arrangement. The deal provides Medicare beneficiaries who fall into a coverage gap known as the "doughnut hole" 50 percent off brand-name medications. Worldwide sales by brand-name drugmakers in 2008 totaled $288 billion, according to data from the drug industry's trade association.
"This was a good deal for pharma," said Les Funtleyder, a health care analyst with New York-based Miller Tabak & Co. The data "disputes the narrative that health care reform is bad for pharmaceuticals, and as more data emerges I think you're going to see that narrative play out across the health industry," he said in a telephone interview.
The drug industry struck the deal with Democrats, who incorporated it into the health care overhaul President Barack Obama signed in March. In return for providing the price breaks and other concessions, pharmaceutical companies avoided policies such as allowing importation of drugs and having the government negotiate drug prices for Medicare beneficiaries.
Bloomberg compiled the data from a report released Sept. 24 by Medicare, the U.S. health program for the elderly and disabled.
Other Benefits
Drugmakers could make back some of the revenue they're giving up through the discounts, Funtleyder said. Provisions in the law that expand insurance coverage will give brand-name pharmaceutical companies about 32 million potential new customers, according to Congressional Budget Office estimates.
Before the discounts were offered, Medicare beneficiaries who fell into the coverage gap often switched their brand-name drugs to generics or stopped taking medications altogether. The discounts make it more likely this group will continue taking brand-name drugs, Funtleyder said.
The doughnut hole is a feature of Medicare drug coverage that will gradually disappear during the health overhaul. Currently, Medicare pays for senior citizens' drugs until the annual cost reaches $2,830. The beneficiary at that point pays all costs until total out-of-pocket spending reaches $4,550. Beyond that point, Medicare covers most costs.
Doughnut Hole
About 3.4 million people, or 14 percent of those who have Medicare drug plans, fell into the doughnut hole in 2007, the most recent year for which data is available, according to the nonprofit Kaiser Family Foundation in Washington.
Total spending by Medicare beneficiaries in the doughnut hole was $4.9 billion in 2009, according to the Medicare data released last week. Assuming spending remains stable, drugmakers would wind up discounting about $2.5 billion in 2011.
In 2009, New York-based Pfizer outpaced other drug manufacturers with beneficiaries who fell into the doughnut hole spending $469 million on the company's drugs. AstraZeneca, the London-based maker of cholesterol drug Crestor, was next, at $400 million, followed by New York's Bristol-Myers at $368 million. AstraZeneca and Bristol-Myers, like Pfizer, have agreed to discount future such sales by half and would likely give up less than 1 percent of product revenue to the discount program, according to their 2009 financial statements.
Drug Companies
Also among the top 10 companies whose drugs are used by Medicare beneficiaries in the doughnut hole are Ingelheim, Germany-based Boehringer Ingelheim at $312 million; Novartis AG of Basel, Switzerland at $303 million; London-based GlaxoSmithKline Plc at $284 million; Merck & Co. of Whitehouse Station, New Jersey, at $282 million; Indianapolis-based Eli Lilly & Co. at $250 million; Eisai Co. of Tokyo at $242 million; and Tokyo-based Takeda Pharmaceutical Co. at $202 million. Those companies' drug sales made up 63 percent of all sales in the doughnut hole. Like Pfizer, they have agreed to offer a 50 percent discount.
The health law closes the Medicare drug coverage gap over a decade, first by giving $250 rebate checks this year to people who reach the doughnut hole to reduce out-of-pocket expenses. It would continue reducing the amount beneficiaries pay by shrinking the coverage gap until the hole disappears entirely in 2020, according to the law.
Drug Discounts
Until then, senior citizens that fall into the gap will get half off whatever brand name drugs they purchase. Pfizer's cholesterol drug Lipitor, for example, cost consumers in the coverage gap $86 per month, according to the Kaiser Family Foundation, which would mean a monthly savings of $43. GlaxoSmithKline's Advair Diskus, used to treat breathing difficulties, costs $200 per month, for a savings of $100.
"These discounts will offer significant relief from the cost pressures Medicare beneficiaries face in the doughnut hole and will help patients continue taking the medications they need to manage their health," Kristen Neese, a spokeswoman for Pfizer, said in an e-mail. The company declined to comment specifically on the figures Medicare provided.
Tony Jewell, a spokesman for AstraZeneca, said that "AstraZeneca and the pharmaceutical industry agreed to pay our fair share by helping close the coverage gap." He also declined to address the Medicare data.
Jennifer Mauer, a spokeswoman for Bristol-Myers, wouldn't discuss how the discount program would affect the company. Gregory Kueterman, a spokesman for Eli Lilly, said the company, as a policy, doesn't discuss such projections.
Patent Protection
The 2009 figures may not reflect the discounts companies will pay, because some products will lose patent protection in 2011.
Certain drugs, including Bristol-Myers's heart medicine Plavix, lose patent protection next year and will face generic competition. Plavix brought in $6.1 billion for Bristol-Myers in 2009. Pfizer's Lipitor, worth $11.4 billion in sales in 2009, will also lose patent protection in 2011.
Drug prices may also rise in future years. A report by the senior citizens lobby group AARP found that retail prices for prescription drugs rose 8.3 percent in 2009, more than any time in the previous four years.
Greg Lopes, a spokesman for Pharmaceutical Research and Manufacturers of America, said the industry group didn't have its own projection of how much the program would cost drugmakers. An analysis by the Washington-based consulting firm Avalere Health and provided by PhRMA put the cost of the discount program to the industry at $32 billion.
"Our focus remains on helping to ensure that America's seniors and disabled continue to benefit from this enormously successful program," Lopes said in a statement.
The drug industry, in the run-up to Obama's signing of the law, estimated its contribution at $80 billion over a decade, or about $8 billion per year on average. That total includes industry fees; discounts to senior citizens; rebates to Medicaid, the federal-state health program for the poor; and costs associated with the creation of a process for the U.S. Food and Drug Administration to approve generic versions of biotechnology drugs.
To contact the reporter on this story: Drew Armstrong in Washington at darmstrong17@bloomberg.net;
To contact the editor responsible for this story: Adriel Bettelheim at abettelheim@bloomberg.net.