Airgas Trial on Air Products Bid to Focus on Meeting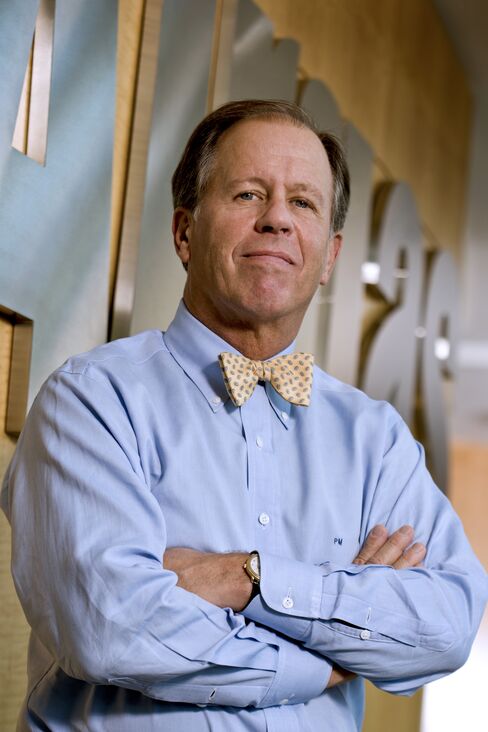 Airgas Inc., trying to fend off a $5.5 billion hostile bid from Air Products & Chemicals Inc., may face an uphill fight at trial next week when it challenges a new bylaw that moves up the date of its annual meeting.
Managers of Airgas are asking Delaware Chancery Court Judge William B. Chandler III in Georgetown to invalidate the bylaw, which shareholders approved in a Sept. 15 vote that added three Air Products nominees to the Airgas board.
Air Products wants its nominees to take control of the 10-member Airgas board at the next annual meeting, set for Jan. 18, and accept the takeover offer of $65.50 a share. Airgas officials have repeatedly rejected bids from Allentown, Pennsylvania-based Air Products, the second-biggest U.S. industrial-gases producer behind Praxair Inc.
"Airgas is in a tough position," Paul Regan, a professor at Widener University Law School in Wilmington, who teaches courses on merger-and-acquisition law, said in a phone interview. "It's well-established that shareholders can vote to amend bylaws, and I don't think Delaware law requires a 12-month wait between annual meetings."
During the week-long trial set to start Oct. 4 in Georgetown, lawyers for Radnor, Pennsylvania-based Airgas will argue that the bylaw wasn't approved by a two-thirds majority of investors and forces the company to hold the equivalent of two annual meetings within a four-month period, according to court filings.
'End Run'
Holding a meeting in the same fiscal year as the last one illegally shortens board members' terms, Airgas argued in court papers.
The bylaw "is an attempt to end-run Delaware law," Andrew Siegel, a spokesman for Airgas, said in an e-mailed statement. Betsy Klebe, a spokeswoman for Air Products, declined to comment.
Air Products sued Airgas on Feb. 4, saying it violated legal duties to shareholders by rebuffing the buyout offers. Airgas filed a separate suit challenging the meeting-date bylaw after the Sept. 15 vote. Chandler has agreed to hear all arguments in the trial.
Air Products offered the amendment and a slate of candidates for Airgas's board as part of its takeover effort. Under Airgas's staggered board system, only a limited number of directors are up for election at any time, making proxy fights for control more difficult.
The bylaw to change the meeting date won 52 percent of votes cast and 46 percent of shares eligible to vote, according to Airgas. Shareholders also voted to oust three directors, including Peter McCausland, the company's chairman and chief executive officer.
Power Shift
If Chandler finds the bylaw passes muster, it could have implications for other companies that use the staggered-board defense, Robert Daines, who teaches corporate law at Stanford University Law School in California, said in a telephone interview. About 40 percent of public companies have staggered boards, he said.
A ruling against Airgas "could signal an important shift in merger tactics and change the balance of power between management and shareholders," said Daines, the director of Stanford's Rock Center for Corporate Governance. "This could really curtail management's powers to discourage bids."
During the past decade, Delaware judges have emphasized investors' voting rights and increasingly taken a "dim view of things that thwart the will of shareholders," said Charles Elson, a University of Delaware finance professor and director of the school's John L. Weinberg Center for Corporate Governance in Newark, Delaware.
Meeting Date
If a majority of Airgas investors properly voted to change the meeting date, Chandler may be reluctant to interfere, Elson said in a phone interview. "In my view, shareholder suffrage virtually always trumps board authority," he said.
That approach is at odds with a common-sense definition of the phrase "annual meeting," said Tom Cole, a Chicago-based lawyer at Sidley Austin who handles merger-and-acquisition cases. The phrase implies such meetings should be at least 12 months apart, said Cole, who isn't involved in the Airgas case. Airgas's fiscal calendar ends in March.
"You shouldn't be able to have two annual meetings during a single fiscal year," Cole said in a phone interview. "It would be logical to require them to wait until at least March to have another meeting."
Corporate Charters
Should Chandler allow the bylaw to stand, lawyers for staggered-board companies will amend their corporate charters to prevent sped-up meetings, Regan said.
"You'll see boards move to set specific dates for their meetings to close the door on this kind of maneuver," said Regan, acting director of Widener's Institute of Delaware Corporate and Business Law. "The sky is not falling on staggered boards."
The cases are Air Products & Chemicals Inc. v. Airgas Inc., 5249, Delaware Chancery Court (Wilmington); and Airgas Inc. v. Air Products & Chemicals Inc., 5817, Delaware Chancery Court (Wilmington).
Before it's here, it's on the Bloomberg Terminal.
LEARN MORE