Republicans Plot Budget Strategy to Scuttle Health Overhaul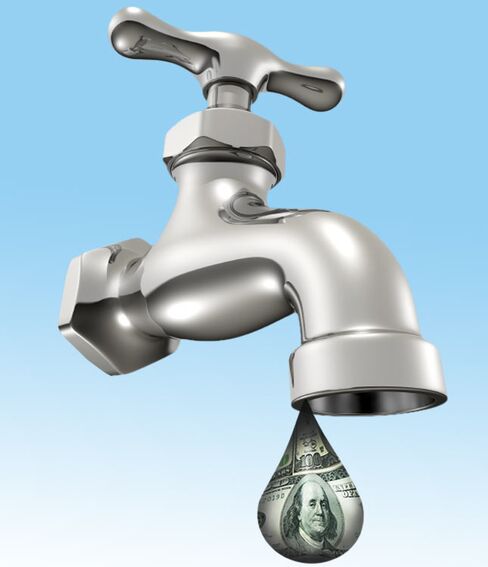 Sept. 30 (Bloomberg) -- A push by Republicans to scuttle the U.S. health overhaul by denying funding through the House's constitutional control over appropriations is gaining momentum.
Representative Todd Tiahrt of Kansas, the senior Republican on the House Appropriations subcommittee, said the "defunding" strategy "is a very serious idea" that's gaining support among party members emboldened by the response of constituents in their home areas. "There is definitely going to be a run at it," he said in a telephone interview.
Polls have suggested Republicans may win a majority in the House in the Nov. 2 mid-term elections. Unless they also capture the Senate -- unlikely, according to surveys -- repeal legislation isn't expected to pass both houses and reach President Barack Obama's desk despite the Republican "Pledge to America," that lists repeal as a top priority.
Repeal is "easy to understand if you're an angry voter" as Republicans prepare to confront Obama in his 2012 re-election campaign, said Robert J. Blendon, a professor at Harvard University in Cambridge, Massachusetts, who directs the school's Opinion Research Program.
In the meantime, the strategy to attack funding for the overhaul promises to produce a year of political skirmishing. The White House says denial of money would block consumer protections and deprive senior citizens of added Medicare benefits. A funding stalemate may spur a government shutdown and produce a backlash against Republicans, said Joseph A. Antos, an American Enterprise Institute scholar and overhaul critic.
'Can't Defund All'
"You can't defund all of it," said Antos, who also is an adviser to the Congressional Budget Office, in an interview.
The Congressional Budget Office estimates it will take as much as $20 billion over the next decade to build federal agencies and programs required by the Patient Protection and Affordable Care Act. The law is designed to add as many as 32 million people to the insurance rolls by 2014. In February, with the new House seated, Republicans expect Obama to use his budget message to press Congress for more money to implement the law in 2012.
Under the legislation, the U.S. Department of Health and Human Services must establish health insurance exchanges for consumers to use to buy coverage, manage an expansion of the Medicaid program and increase regulation of insurers. HHS and the IRS will have to determine who is eligible for tax credits to purchase insurance.
Jessica Santillo, a spokeswoman for the agency, didn't respond to requests for estimates of how much it will cost to implement the health law through 2012, or an accounting of how much the department has spent already.
Possible Targets
John Murray, a spokesman for Representative Eric Cantor of Virginia, the second-ranking Republican in the House, said that if control of the House flips, possible targets for defunding may be the insurance exchanges, the new agency set up under the law to compare different drugs' effectiveness and any added staffing that may be sought to manage coverage expansions.
By vetoing spending measures that don't include money for the law, Obama may set up a situation similar to the 1995 government shutdown triggered by a spending dispute between the then Republican-controlled Congress and Democratic President Bill Clinton.
That shutdown hurt the Republicans, who lost congressional seats in 1996. James T. Walsh, a former Republican chairman of Tiahrt's panel, said Republicans could dodge blame this time by portraying Obama as the instigator.
"If the president precipitates that, then the president precipitated it," said Walsh, who is now a lobbyist for the Washington firm K&L Gates. Republicans should just "go about their business," he said.
Limiting Government Size
Tiahrt said a shutdown wouldn't necessarily be bad, considering the enthusiasm among Tea Party and Republican activists for limiting the size of government.
The prospect of Congress changing hands the year after passing a law as complex as the overhaul, then attempting to defund the law's implementation may be unprecedented, said Paul Van de Water, a health-care expert at the nonprofit Center on Budget and Policy Priorities in Washington, D.C.
"I can't think of any previous attempt to kill a major presidential initiative by not funding it," he said in an e-mail.
Election Polling
The election tracking services RealClearPolitics.com and FiveThirtyEight.com each project a Republican takeover of the House. RealClearPolitics gives the party a 4.3 percentage point lead on the generic congressional ballot, which measures Americans' choices without naming specific candidates. FiveThirtyEight.com, owned by the New York Times Co., says Republicans have a 65 percent chance of winning the House and only an 18 percent chance of winning the Senate.
If Republicans take control, Murray said the first step would almost certainly be a formal repeal vote.
Beyond that, Republicans will use the defunding strategy among their options to fight the overhaul, Murray said. Senator Orrin Hatch of Utah has proposed legislation to repeal the requirement that most Americans obtain insurance, while Senator Sam Brownback of Kansas has said he would seek to reverse cuts in Medicare spending, required to help pay the $938 billion cost of the law.
Republicans may also use legislation unrelated to the health law as a vehicle to change the statute, Murray said. Congress must act almost every year to avert scheduled cuts in Medicare's physician fees, because doctors threaten to drop out of the program. Temporary legislation to postpone a 21.2 percent cut in doctors' pay expires on Nov. 30.
House Democratic Leader Steny Hoyer of Maryland rejected the notion Republicans will take control of the chamber, adding efforts to repeal the health law should alarm voters.
"Republicans are saying they want to take us back to the days when children with pre-existing conditions were denied coverage, people lost their insurance when they got sick and insurance companies were in control of Americans' health care," Hoyer of Maryland said through a spokesman, Daniel Reilly.
To contact the reporter on this story: Alex Wayne in Washington at awayne3@bloomberg.net.
To contact the editor responsible for this story: Adriel Bettelheim at abettelheim@bloomberg.net.
Before it's here, it's on the Bloomberg Terminal.
LEARN MORE