AIG Board Said to Allow Plan to Wind Down U.S. Stake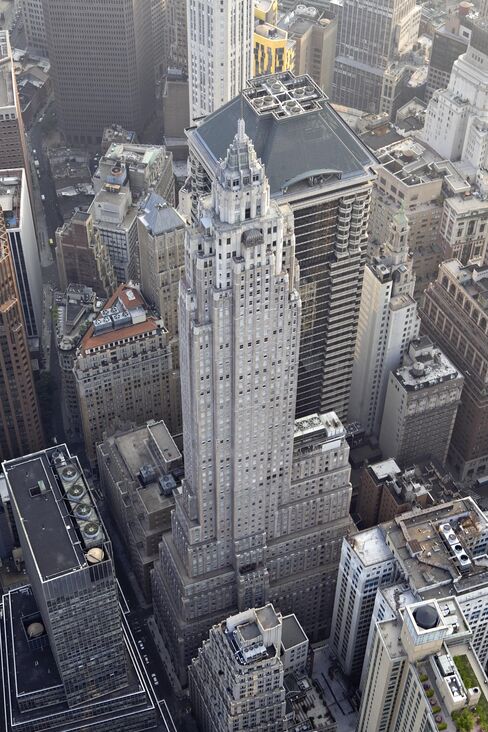 American International Group Inc.'s board approved a plan for the U.S. Treasury Department to convert preferred shares into common stock so the government can begin to wind down its majority stake in the bailed-out insurer, a person familiar with the matter said.
AIG, once the world's largest insurer, expects to maintain its credit ratings under the plan, said the person, who declined to be identified because the vote was private. Mark Herr, a spokesman for New York-based AIG, declined to comment.
AIG was "nearing the conclusion" of talks with regulators about the proposal, Chairman Steve Miller said yesterday at a conference in New York. Treasury may begin converting its $49 billion preferred stake into common stock for sales next year, three people with knowledge of the discussions said this week.
"We're working on a transaction where hopefully you'll have much greater clarity and a clearly outlined path to ultimately getting us off the government dole," Miller said during the conference, his first public comments since being named chairman of AIG in July. He said there was a "strong possibility of significant profit for taxpayers."
The U.S. is seeking to dispose of its majority stake in AIG gained two years ago when it rescued the company with a bailout that swelled to $182.3 billion. Treasury Secretary Timothy F. Geithner said in January that AIG, which insured 100,000 companies, municipalities and retirement plans and was counterparty to the biggest financial firms, was saved to prevent an "utter collapse" of the economy.
Selling Japan Units
AIG today said it agreed to sell two Japanese subsidiaries to Prudential Financial Inc. for $4.8 billion to help pay back government funds. The divestment of AIG Star Life Insurance Co. and AIG Edison Life Insurance Co. "represents another step in AIG's program to repay U.S. taxpayers and a key milestone in achieving a complete exit of government support over time," AIG said in a statement.
Treasury's plan to sell its holdings hinges on investor demand, which could be undermined if AIG shares decline in anticipation of stock entering the market, two people with knowledge of the plan said earlier this month. AIG said last month in a filing that a restructuring could "result in significant dilution to AIG's current shareholders."
The insurer gained about 25 percent in New York Stock Exchange trading this year through yesterday, ending the day at $37.45. It slipped 4.5 percent last year and plunged 97 percent in 2008.
Fairholme Stake
Fairholme Capital Management, holder of the biggest AIG stake after the government, was notified of the plan to convert the U.S. preferred shares, the person familiar with the matter said. Fairholme owned more than 32 million shares as of June 30 for a 4.7 percent stake, according to data compiled by Bloomberg. Bruce Berkowitz, who runs Fairholme, didn't immediately respond to an e-mail seeking comment.
Under Chief Executive Officer Robert Benmosche, 66, who last year became the insurer's fourth head since 2008, AIG boosted profit from property-casualty and life insurance operations and shrank the derivatives unit. The company benefited from a rebound in corporate debt holdings and investments in private-equity and hedge funds.
Divesting two non-U.S. divisions, AIA Group Ltd. and American Life Insurance Co., would largely repay a Federal Reserve credit line, allowing AIG to turn to its Treasury Department debts, Benmosche has said. AIG owes about $20 billion on the credit line.
AIG was first rescued in September 2008 by the Fed after trading partners demanded payments on derivative contracts. After three revisions, the firm's lifeline includes the $60 billion credit line, a Treasury investment of as much as $69.8 billion and up to $52.5 billion to buy mortgage-linked assets owned or backed by AIG.
Mark Paustenbach, a Treasury spokesman, didn't immediately return a call for comment late yesterday. Jack Gutt of the Federal Reserve Bank of New York declined to comment.
Before it's here, it's on the Bloomberg Terminal.
LEARN MORE