California Budget Agreement Remains Elusive as Talks Falter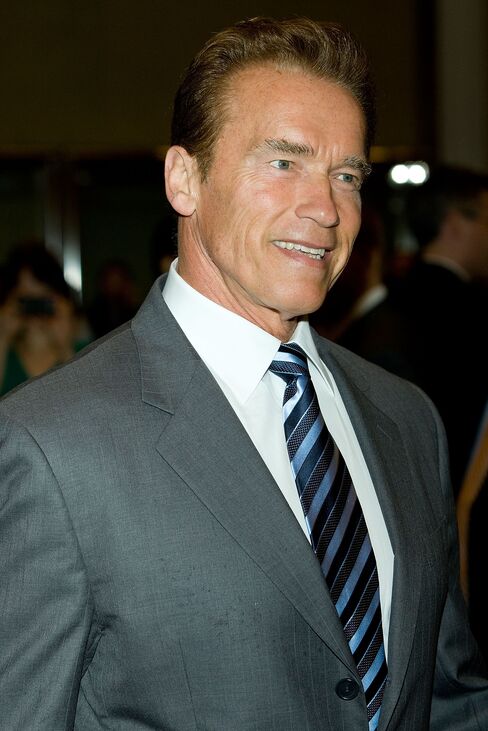 Sept. 29 (Bloomberg) -- Budget negotiations in California stalled yesterday as Governor Arnold Schwarzenegger and Democrats who control the Legislature clashed over ways to ease ballooning pension costs for state workers.
Schwarzenegger and legislative leaders canceled a planned closed-door meeting yesterday shortly before it was to begin, saying aides would meet instead to try to hammer out a compromise. The governor and the Democratic and Republican legislative leaders, known as the Big Five, emerged from a 90-minute meeting in Schwarzenegger's office late Sept. 27 to say that pensions remained a sticking point, preventing an accord.
"There are still a few outstanding issues and I know how frustrated the people are at this," Senate President Pro Tem Darrell Steinberg, a Democrat from Sacramento, said as he left the governor's office. "We are down to the narrow of the narrow and are working through them."
Schwarzenegger and the lawmakers announced Sept. 24 that they had agreed to a framework to end a stalemate over a $19.1 billion deficit that has left the state without a budget since its fiscal year began July 1, the longest it's ever gone without a spending plan. They had said they aimed to complete the details of the agreement by Sept. 27.
Schwarzenegger has said he won't sign any spending plan unless lawmakers agree to roll back pension benefits for state workers to 1999 levels.
Schwarzenegger's Proposals
The governor has suggested limiting state pension costs by requiring workers to contribute 5 percent more from their pay, pushing back retirement age, and basing benefits on the three years of highest wages instead of one.
Democrats, including Assembly Speaker John Perez, a former labor organizer from Los Angeles, have resisted Schwarzenegger's demands. They have insisted such changes be made through contract negotiations with unions.
Schwarzenegger, a Republican nearing the end of his term, has already brokered similar concessions from unions for 35,000 California workers and is in talks with the largest, the Service Employees International Union.
"All sides recognize that some pension reforms have to be put in place and that the budget can't be balanced without the necessary pension reform," Assembly Republican Leader Martin Garrick said after leaving Schwarzenegger's office Sept. 27.
To contact the reporters on this story: Michael Marois in Sacramento at mmarois@bloomberg.net;
To contact the editor responsible for this story: Mark Tannenbaum at mtannen@bloomberg.net