Abbas to Wait Before Reacting on Settlement Building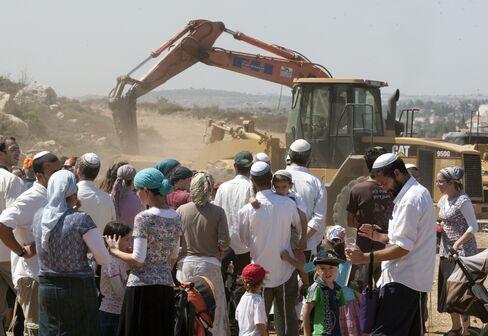 Sept. 27 (Bloomberg) -- Palestinian Authority President Mahmoud Abbas said he will confer with Arab leaders next week before reacting to Israel's resumption of building at Jewish settlements in the West Bank.
"We would have liked to see a moratorium that lasts another three or four months, but we won't have a rapid reaction," Abbas told reporters in Paris after meeting with French President Nicolas Sarkozy. "We will study all the consequences with the Palestinian leadership and Arab leadership."
Abbas said he will meet with the Arab League on Oct. 4 and afterward "we can clear up our position."
Jewish settlers began building in several West Bank settlements today, hours after a 10-month partial moratorium on construction expired. Abbas had said earlier that he can't continue peace negotiations with Israel if settlement construction continues.
To contact the reporter on this story: Gregory Viscusi in Paris at gviscusi@bloomberg.net
To contact the editor responsible for this story: James Hertling at jhertling@bloomberg.net