China's 'Kid' Law Firms Lure Attorneys From U.S., U.K. Rivals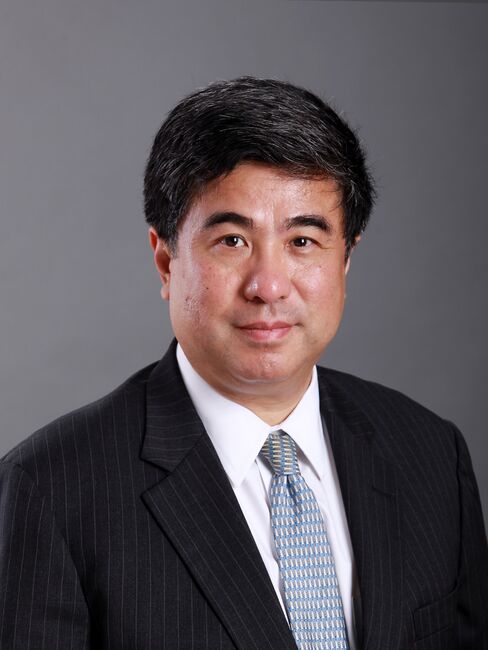 Sept. 28 (Bloomberg) -- King & Wood, the Beijing-based law firm that advised on the world's largest initial public offering, isn't like the City or Wall Street rivals it worked with on the deal, International Managing Partner Rupert Li said.
"We're kids. Light years behind," Li said of his 17-year-old firm compared with others like the foreign legal advisers on the Agricultural Bank of China Ltd.'s $22.1 billion share sale.
Maybe not much longer, though. Firms like King & Wood, which cut its legal teeth helping clients comply with Chinese law, are now hiring international lawyers like Li, who used to work for the U.K.'s highest-grossing firm Clifford Chance LLP.
They've also opened offices outside mainland China to offer advice on local law in places like Hong Kong, the former British colony where Agricultural Bank listed.
"By doing that they could try to eliminate the middlemen - -the U.S. and other big international firms who guide their clients into China or who do the big IPOs of Chinese companies," said Joe Sevack, a Hong Kong-based partner of Atlanta's Troutman Sanders LLP. "You gotta admire their ambition."
Another Beijing firm, Jun He Law Offices, this year hired James Zhu from Seattle-based Perkins Coie LLP and Steven Cui from Cleveland-based Jones Day to open a Silicon Valley office, its second in the U.S.
Jun He's midtown Manhattan office was the first overseas for any Chinese firm when it opened in 1993. That was 10 years after the Communist country first allowed a private law firm to set up in the southern province of Guangdong, where a special economic zone was established to attract foreign investment and help spark China's economic transformation.
Dynamic Regulation
A complex, dynamic regulatory regime has developed, helping a group of elite Chinese law firms grow, said Robert Chu, who headed the Beijing office of New York-based Sullivan & Cromwell LLP from 2007 to 2009.
"The secular rise of these Chinese firms is part of a seismic shift in the competitive landscape for international firms in China," said Chu, who now heads his firm's Australia practice.
The new international focus of Chinese firms is "very similar to Baker & McKenzie's growth on the back of capital flows, following clients' expansion outside their domestic market," said David Fleming, China managing partner of that law firm, which grew from its Chicago base to become the highest-grossing in the U.S., with offices in 39 countries.
Brand Building
King & Wood learned from the international law firms that it's worked with and wants to build a brand as one of China's best firms, said Li, 53, a Chinese national who graduated from Columbia Law School and New York University.
"In 20 years time, there will be a cluster of extremely good, full-service Chinese firms that resemble the operations of foreign firms and with a commitment to legal excellence," said Li, who had been a member of Clifford Chance's partnership council and its chief representative in Beijing until May.
With 190,000 lawyers, China has one attorney for every 6,977 people, compared with one for every 303 in the U.S. and for each 393 in the U.K. as of 2008, according to a March report by London-based Jomati Consultants LLP.
"The quality can become patchy once you get beyond the leading firms and individual lawyers," said David Flavell, Asia Pacific general counsel for Groupe Danone SA, the world's largest yogurt maker, which last year settled two years of disputes with its former Chinese partner.
Growth Opportunities
Law firms from 21 foreign countries still see local opportunities from China's long-term growth and have opened 224 offices on mainland China and 69 in Hong Kong.
The internationalization of Chinese law firms is a positive sign of how China is engaging in world markets, said Fleming of Baker & McKenzie, which ranked third amongst legal advisers on China-related mergers, according to data compiled by Bloomberg.
While Chinese companies have made $105 billion worth of overseas acquisitions this year, a 10 percent increase from the same period in 2009, only those in charge of the largest of the deals are paying for legal advice, according to Robert Lewis, who joined Shanghai's largest law firm AllBright Law Offices from London-based Lovells LLP in May.
"There are some transactions which all of us would consider to be quite significant where there's no outside counsel involved at all," Lewis said, citing a large steel company whose general counsel allowed the seller's lawyers to draft the documents and only hired a firm in the target country.
Market Gap
"We're trying to build a team and fill that gap in market coverage," said Lewis, who didn't identify the steel company.
King & Wood's hires this year span practices from international disputes and trade to intellectual property. Besides Li they include Meg Utterback from Pillsbury Winthrop Shaw Pittman LLP, Liu Cheng from DLA Piper LLP, Matthew Seiden of Washington-based Arnold & Porter LLP and Huang Wen of Sullivan & Cromwell.
Dacheng Law Offices, China's largest firm with 1,406 lawyers according to Asian Legal Business magazine, now has 29 offices in China, including its headquarters in Beijing. It has opened in Los Angeles, Singapore, and Taipei, and plans New York and Hanoi offices by the end of the year.
"These firms used to only practice Chinese law but now are picking up international practices and opening offices all around the world," said Peter Siembab, who heads Nomura Holdings Inc.'s legal team for investment banking in Asia outside Japan. "They will continue to gain market share from the U.S. and European law firms."
To contact the reporter on this story: Debra Mao in Hong Kong at dmao5@bloomberg.net
To contact the editor responsible for this story: Douglas Wong at dwong19@bloomberg.net