East Europe's 'Old-School' Rate Hawks Won't Prevail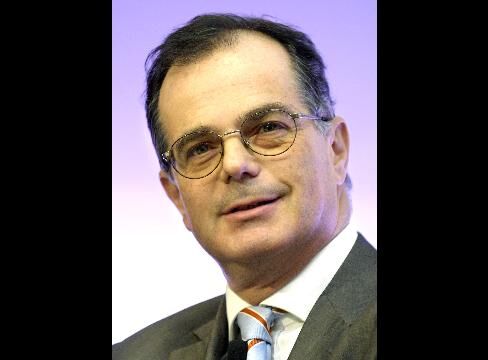 East European central bankers who have begun calling for higher interest rates probably won't persuade their colleagues until next year as the global economic recovery stalls and inflation remains in check.
Poland's Monetary Policy Council, which meets this week, won't raise rates before 2011, according to six of nine economists surveyed by Bloomberg News. Eight said Hungarian rate setters, who left policy unchanged at a meeting today, won't take action this year, and all nine agree the Czech central bank won't make a change in 2010.
"They've been reading old-school economics that if you keep rates low you create bubbles," said Lars Christensen, chief analyst at Danske Bank A/S in Copenhagen. "But we are not in a situation where we are entering a boom. We are still in a bust."
East Europe's central bankers are looking for cues about when to raise record-low rates as their economies emerge from the deepest recessions since the end of communism. While those favoring increases will eventually succeed, sluggish global growth, the absence of inflationary pressures and low rates in major economies are delaying the first step.
The Czech central bank board voted 6-1 on Sept. 23 to leave its benchmark two-week rate at 0.75 percent. Government plans for "fiscal consolidation" will keep inflation in check, Governor Miroslav Singer said.
Hungary left its two-week deposit rate unchanged today at 5.25 percent. Policy makers will comment on the decision at 3 p.m. in Budapest. Poland will keep its seven-day reference rate at 3.5 percent when it meets Sept. 28-29, according to the nine economists.
Rhetoric Heats Up
The rhetoric of some policy makers turned toward boosting rates in recent weeks.
Concerned about asset price bubbles, Czech rate-setter Eva Zamrazilova told the daily Lidove Noviny on Aug. 24 that an increase should be discussed "as soon as possible." Polish central banker Adam Glapinski called for a "significant" pre-emptive rate increase, the PAP newswire reported Sept. 14.
The Polish and Hungarian central banks considered raising rates for the first time since 2008 in August, according to minutes of their most recent meetings.
"There is a vast difference between one or two policy makers saying we need to be careful about inflationary expectations or we need to think about a pre-emptive hike and a sustained period of monetary tightening," said Neil Shearing, a senior emerging market economist at Capital Economics in London. "The debate is going to continue to play out and intensify in the next six months."
Future Increases
Czech policy makers will double their main rate to 1.5 percent by the end of 2011, according to the median forecast. Hungary's will climb to 5.75 percent, and Poland's will rise to 4.25 percent.
"The biggest dilemma is that interest rates are low historically and over time they need to be normalized," said Nigel Rendell, an emerging-markets economist at RBC Capital in London. "Some of the central bankers would quite like to normalize the rates sooner, but they are worried about the recovery and what's happening in the world economy."
Most analysts surveyed are betting Poland, the only European country to avoid a recession last year, will be the first in the region to raise borrowing costs.
FRAs
Forward-rate agreements used to lock in interest costs three months from now indicate Polish rates will increase 49 basis points by December, compared with the 44 basis points predicted on Sept. 9, according to data compiled by Bloomberg.
Money market investors have scaled back bets on Hungarian rate increases this year. Hungarian contracts price in 31 basis points, compared with 75 basis points on Sept. 8. The Czech contracts signal no increase.
The case for rate increases in Poland strengthened after the economy grew 3.5 percent in the second quarter, faster than analysts had forecast. Growth rates are more subdued in other countries, with the Czech economy expanding 2.4 percent and Hungary 1 percent in the quarter.
Inflation in Poland, Hungary and the Czech Republic will stay within the central banks' target ranges until 2012, Bloomberg surveys showed.
Confidence Declines
East European investor confidence declined in September as exporters anticipated a global slowdown, according to a survey Released on Sept. 16 by the ZEW Center for European Economic Research and Erste Group Bank AG.
"We think no one is going to hike until 2011 because the recovery is still very fragile and the international environment is uncertain," said Dmitry Gourov, a Vienna-based analyst at UniCredit SpA. "There are no inflationary pressures."
The world's largest central banks are still in crisis mode, considering more monetary stimulus as the global recovery remains fragile. The U.S. Federal Reserve said Sept. 21 it's willing to ease monetary policy as the pace of recovery and job growth have slowed and inflation is below its target.
The Fed's key rate has been at a range of zero to 0.25 percent since December 2008. The European Central Bank on Sept. 2 left its main rate at a record-low 1 percent for a 17th month and extended emergency lending measures for banks into 2011.
"All global central banks are moving toward more quantitative easing not less and postponing any rate hikes to 2012 or 2013," said Christensen at Danske Bank. "Why would the central and east European banks be in such a hurry?"
Before it's here, it's on the Bloomberg Terminal.
LEARN MORE