General Mills Profit Rises on Cereal, Snack Sales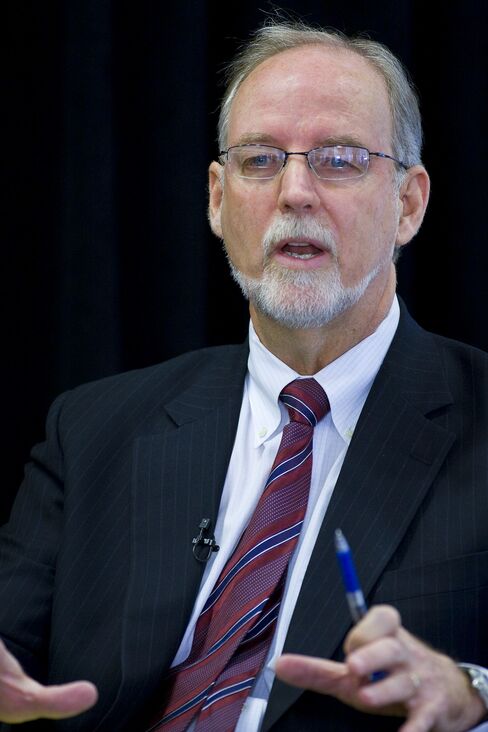 General Mills Inc., the maker of Cheerios and Green Giant frozen vegetables, said first-quarter profit gained 12 percent, helped by sales of a chocolate-flavored cereal and new snack bars.
Net income advanced to $472.1 million, or 70 cents a share, the Minneapolis-based company said in a statement. Profit excluding some items totaled 64 cents a share, exceeding by 1 cent the average of analysts' estimates compiled by Bloomberg.
General Mills rose 96 cents, or 2.7 percent, to $36.63 at 4 p.m. in New York Stock Exchange composite trading, the biggest increase in more than three months. The shares have increased 3.5 percent this year.
Chief Executive Officer Kendall Powell lured U.S. consumers with new products such as Chocolate Cheerios and Wheaties Fuel even as they kept tight budgets. Industrywide, food makers have enlarged promotional programs, cutting prices of their products at grocery stores, said Christopher Growe, an analyst at Stifel Nicolaus & Co. in St. Louis.
General Mills' "sales were above our estimate, which was surprising given all the fears around heavy promotional spending in the U.S. market," said Growe, who recommends buying the shares. "That figure is good not only for General Mills, but good to see for the food industry."
Cereal sales rose 4 percent in the U.S. Snack sales advanced 5 percent, aided by new grain bars and fruit snacks. The company is also developing new soups, such as four Mexican-inspired flavors, in an effort to bolster that category.
ConAgra Foods
"We may be launching fewer innovations overall, but products like Chocolate Cheerios and Yoplait frozen smoothies have really made an impact," Powell said today in an interview. "We are making fewer bets, but bigger bets."
ConAgra Foods Inc., the maker of Banquet and Healthy Choice dinners, posted a 12 percent drop in first-quarter earnings. Sales from promotions in the frozen-food category fell short of expectations, the company said yesterday.
Consumer confidence dropped to an eight-month low in July in the U.S. The unemployment rate rose to 9.6 percent in August, auguring further cuts in consumer spending, which accounts for 70 percent of the economy.
Revenue at General Mills climbed 1.5 percent to $3.53 billion in the quarter ended Aug. 29, trailing the average analysts' estimate of $3.57 billion.
The company reiterated its full-year profit forecast of as much as $2.48 per share, excluding items such as mark-to-market effects, up from $2.30 a year earlier. Analysts, on average, predict $2.49.
General Mills said it expects near-term financial results "will continue tracking in line with year-ago levels."
Net income was $420.6 million, or 62 cents a share, in the year-earlier first quarter.
Before it's here, it's on the Bloomberg Terminal.
LEARN MORE