Public-Works Bank Needs U.S. Cash, UBS Executive Says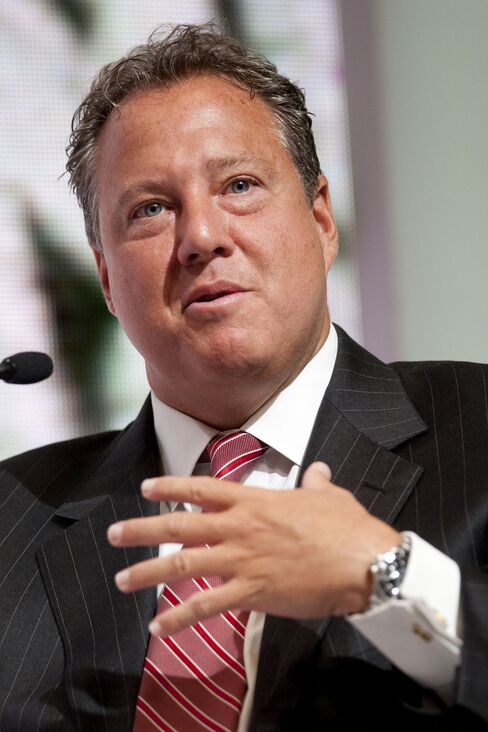 Sept. 21 (Bloomberg) -- President Barack Obama's proposed bank to finance highway and water projects should be funded solely by the U.S. to avoid flaws that led to a takeover of Fannie Mae and Freddie Mac, a UBS AG executive said.
UBS Americas Chief Executive Officer Robert Wolf told the Senate Banking Committee today that the "time has come" for a U.S. infrastructure bank, which Obama proposed this month in a $50 billion plan to rebuild roads, railways and airport runways.
"Funding its equity in this manner will avoid the problems seen with the government-sponsored enterprises, such as Fannie Mae and Freddie Mac, which are hybrid organizations chartered to be owned by private shareholders while benefiting from government sponsorship," Wolf said at the hearing. "The national infrastructure bank should be fully owned by the federal government with no private shareholders."
Obama in his 2008 campaign proposed a $60 billion bank to focus on transportation projects of national significance. Congress hasn't acted. Setting up a bank may create political challenges because it strips control of federal spending from Congress and gives it to the bankers, said Clint Currie, an analyst with Concept Capital's Washington Research Group.
"Personally bringing home money for infrastructure has long been a chin-in-the-air boasting point for members of Congress," Currie said in an e-mail. "Anything that takes earmarking decisions out of their hands will likely be met with opposition, however under-the-rug that opposition may be."
Leveraging Capital
The proposed bank's capital would be used to leverage private investment with an expected return range from 8-to-1 to 12-to-1, Roy Kienitz, the Transportation Department's undersecretary for policy, said at the hearing.
Senator Richard Shelby of Alabama, the top Republican on the banking committee, said an infrastructure bank would leave U.S. taxpayers "on the hook" for risks taken on the projects.
"We already have many ways of funding infrastructure projects," Shelby said. "While they may not be perfect, most involve the process of appropriating funds through Congress. I understand that it may not be as efficient to have Congress involved, but it does give the American taxpayer a voice in these multimillion-dollar spending decisions."
Advocates in the administration said increasing spending on larger projects would give jobs to unemployed workers, with construction workers accounting for one-fifth of those who lost jobs during the recession.
'Provide Opportunities'
"Infrastructure investment will provide opportunities for workers who have been disproportionately affected by this recession," Alan B. Krueger, the assistant Treasury secretary for economic policy, said at the hearing. "Due to the collapse of the real-estate market, the contraction of employment in the construction industry has been especially acute."
The Transportation Department is developing a plan for an infrastructure bank that isn't likely to be a government-sponsored enterprise modeled on Fannie Mae and Freddie Mac, Kienitz said.
"The GSE-model, I don't think, is very high in favor right now," he told the panel. "It's shown its weaknesses."
The U.S. seized Fannie Mae and Freddie Mac, the largest sources of mortgage money, in September 2008 amid investment losses that pushed the firms to the brink of collapse. The two companies in 2008 started buying mortgages with credit scores that suggested the loans were more likely to default.
To contact the reporter on this story: Angela Greiling Keane in Washington at agreilingkea@bloomberg.net.
To contact the editor responsible for this story: Larry Liebert at lliebert@bloomberg.net.