Utah Leads Issuers With Record $1.25 Billion Municipal Offering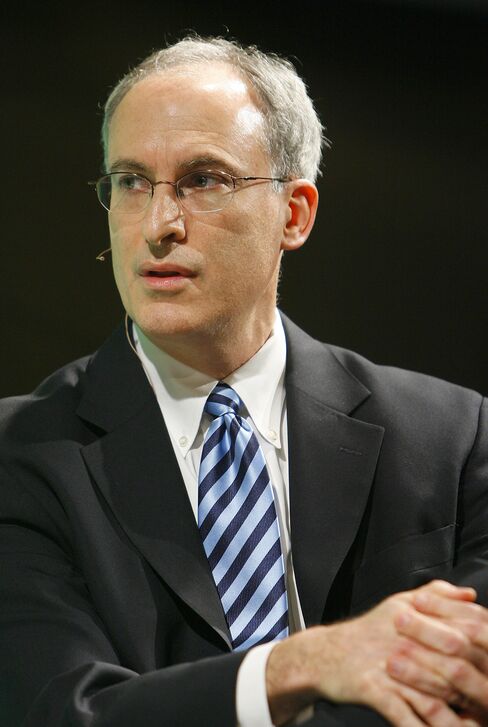 Sept. 20 (Bloomberg) -- Utah, which has $2 billion in general obligation bonds outstanding, leads this week's offerings with a $1.25 billion issue of tax-exempts and Build America Bonds as sales climb to a six-month high.
New obligations from the bond issue, Utah's biggest, are unlikely to deter buyers from investing in the state, said Howard Cure, director of municipal bond research at Evercore Wealth Management in New York, which oversees about $1.5 billion. Top-rated Utah has the youngest population of any state and the money will help pay for growth, he said. The state plans to spend the proceeds on education, transportation and health.
"Utah is the biggest deal of the week," Cure said. "In an era where people are starting to worry about credit deterioration and defaults, Utah is gilt-edged."
States and municipalities are poised to sell about $10.5 billion in securities this week, the most since March 26, according to data compiled by Bloomberg. This will be the first time in 2010 that issuance in consecutive weeks has topped $10 billion, Bloomberg data show.
Utah, one of seven U.S. states with AAA grades from the three major credit-rating firms, maintains a strong debt profile with "rapid amortization, moderate debt burden and a well-funded pension system," according to a Sept. 8 report by Fitch Ratings analysts.
A Record Issue
Its issue this week will be the largest that it has brought to market, Bloomberg data show. The proportion of taxable to tax-free debt will be determined when the bond is priced, said state Treasurer Richard Ellis.
The taxable Build America Bonds are the fastest-growing part of the $2.8 trillion municipal market and have raised more than $134 billion to date, Bloomberg data show. The program, created in 2009, provides a 35 percent interest-cost subsidy to issuers from the U.S. Treasury.
Utah's previous biggest offering was a $982 million combination of tax-exempts and Build Americas in September 2009.
The state's tax-exempts from the 2009 sale have underperformed the market. Six-year obligations yielded 2.05 percent, or 16 basis points below average AAA rated debt on the sale date, according to Municipal Market Advisors, an independent research firm in Concord, Massachusetts. The securities traded Sept. 7 at 10 basis points above AAA, or an average yield of 1.40 percent.
Utah should get lower borrowing costs this week as demand for top-rated obligations will exceed supply, said Tom Kozlik, a municipal credit analyst with Janney Montgomery Scott LLC, a Philadelphia-based money management firm.
Hunger for Debt
"Appetite is going to be there, especially for an AAA rated state like Utah," Kozlik said. "Even with a crowded market next week, I think investors will be eating it up."
The offering will help economic development amid population expansion in the nation's second fastest-growing state, said Ellis.
"Our population has increased by 24 percent in the last 10 years," Ellis said.
The sale will fund a renovation of Interstate 15, which goes through Provo and Salt Lake City. Traffic on the two-lane highway can add 15 to 20 minutes to an average commute, Ellis said. The project will create 2,000 jobs in Utah, he said.
In the wider market, yields on top-rated general obligations due in 10 years were 2.67 percent on Sept. 17, unchanged for a third straight day, according to data from MMA. That's 9 basis points above last month's record low 2.58 percent.
The extra yield that investors demand to hold Build Americas instead of benchmark 30-year U.S. Treasuries fell to 184 basis points Sept. 16, the lowest since June 23, according to the Wells Fargo Build America Bond index.
For states and cities, "this is a great time to be in the market, with borrowing costs so low," Ellis said.
Following are descriptions of pending sales of municipal debt in the U.S.:
TEXAS TRANSPORTATION COMMISSION, which oversees the department that manages highway, rail, port and rural transit systems in the second-largest U.S. state, plans to sell $1 billion in Build America Bonds and tax-exempts as soon as this week to pay for highway improvements. The debt will be backed by the full faith and credit of the state. JPMorgan Chase & Co. will lead the marketing of the bonds, which have top ratings from Moody's Investors Service and Fitch, and the second-highest rating from Standard & Poor's. (Added Sept. 17)
UNIVERSITY OF CALIFORNIA, one of the largest university systems in the country, plans to sell $520 million in Build America Bonds this week to fund student housing, athletic facilities and parking. The bonds will be repaid with student fees. Morgan Stanley will lead underwriters marketing the bonds, which are rated Aa2 by Moody's, third-highest, and AA- by S&P, one level lower. Since 2006, the university system's outstanding debt has increased 61 percent to $13.3 billion as of 2009. (Added Sept. 20)
METROPOLITAN GOVERNMENT OF NASHVILLE AND DAVIDSON COUNTY, Tennessee's state capital and the region's economic center, plans to sell $284 million in tax-exempts to refinance debt. Jefferies & Co. will lead underwriters marketing of the bonds, which are rated AA by S&P, third-highest. In June, Metro Nashville issued $603 million in general obligation bonds and Build America Bonds to pay off existing bonds and fund construction. The county suffered damage during the first weekend of May when heavy rains caused severe flooding, closed 150 roads and did $200 million in damage to water and sewage facilities. (Added Sept. 20)
To contact the reporters on this story: Brendan A. McGrail in New York at bmcgrail@bloomberg.net; Ashley Lutz in New York at alutz8@bloomberg.net.
To contact the editor responsible for this story: Mark Tannenbaum at mtannen@bloomberg.net.