European Stocks Decline Amid Heightened Irish Debt Concern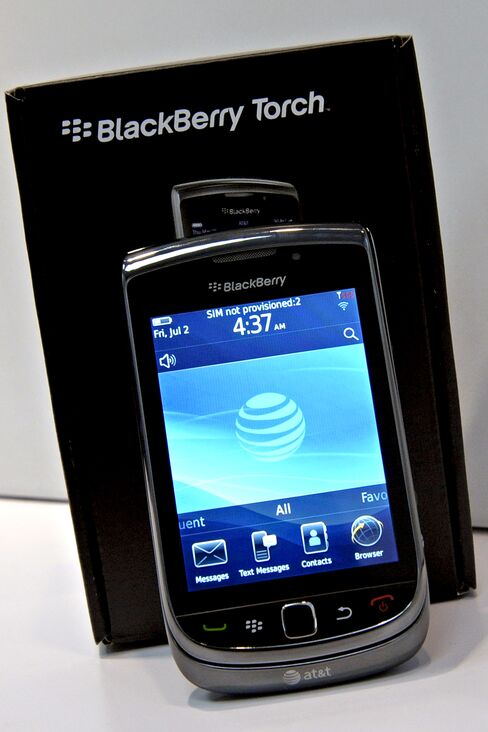 European stocks slid as concern that Irish banks may require further government aid and a lower-than-forecast U.S. consumer confidence report overshadowed Carrefour SA's $2 billion store revamp plan.
Allied Irish Banks Plc and CRH Plc paced declining shares amid concern that Ireland may need international financial assistance. Barclays Plc lost 3.2 percent after UBS AG cut its earnings forecast for the lender. Carrefour led a gauge of retailers to its highest level in more than two years as plans to revive its stores prompted analysts to upgrade the shares.
The Stoxx Europe 600 Index dropped 0.2 percent to 262.86 at the 4:30 p.m. close in London, extending its first weekly loss this month to 0.7 percent. The gauge has fallen for the past four days as investors speculated whether the outlook for the global economy justified a 13 percent rally since May.
"While the economic data remains mixed, the market's focus will remain on the macro environment until we get to the earnings season in October," said London-based James Buckley, a fund manager at Baring Asset Management Ltd. who helps oversee $44 billion.
Stocks erased gains after the yield premium that investors demand to own Irish 10-year government bonds instead of benchmark German bunds widened to a record 385 basis points. Shares extended declines after the Thomson Reuters/University of Michigan preliminary September index of U.S. consumer confidence fell to 66.6 from 68.9 a month earlier. The gauge was projected to rise to 70, according to the median estimate in a Bloomberg News survey.
Ireland Debt
National benchmark indexes fell in 13 out of 18 western European markets. France's CAC 40 declined 0.4 percent, the U.K.'s FTSE 100 lost 0.6 percent, as did Germany's DAX Index. Ireland's ISEQ Index tumbled 1.5 percent in Dublin even as the country's Finance Ministry today said there was "no truth in a rumor" that the government may ask for external aid.
A Barclays report yesterday said Ireland may need to accept assistance from abroad if there are additional financial-sector losses or the economy worsens.
Allied Irish lost 11 percent to 62 euro cents in Dublin. Bank of Ireland Plc fell 7.1 percent to 61.8 cents and CRH Plc, the Irish maker and distributor of building materials, sank 1.5 percent to 12.80 euros. Allied Irish shares dropped as the lender is removed from the Stoxx 600, according to Societe Generale SA index forecasting. The changes are due to take place after the close of trading today.
Barclays Drops
Barclays dropped 3.2 percent to 304.7 pence as UBS cut earnings estimates for Britain's third-largest lender for the next three years. Analysts reduced their earnings estimates on the shares by 8 percent for this year and by 13 percent and 20 percent for the subsequent two years to reflect lower levels of investment banking activity.
Carrefour paced advancing shares, climbing 4.6 percent to 40.02 euros, its highest price since June 2008. Chief Executive Officer Lars Olofsson said the world's second-largest retailer plans to invest about 1.5 billion euros ($2 billion) over 2 1/2 years to revive its superstore format in western Europe. The retailer also forecast higher sales and profit through 2015.
BNP Paribas raised its recommendation for Carrefour to "outperform" from "neutral," citing the plans. Analysts at Kepler upgraded the retailer to "buy" from "reduce." Separately, French daily Le Figaro reported the retailer may sell its Dia hard-discount unit, without saying where it got the information.
J Sainsbury Climbs
J Sainsbury Plc climbed 1.7 percent to 385.4 pence after UBS raised its recommendation for the U.K. supermarket chain to "buy" from "neutral." Analysts also upgraded the company's share price estimate by 29 percent to 450 pence.
Crucell NV soared 56 percent to 24.41 euros after Johnson & Johnson announced plans to buy the Dutch vaccine maker for about 1.75 billion euros in cash. Under the deal, J&J, or an affiliate, would acquire the 82.1 percent of the outstanding equity of Crucell that it doesn't already own for about 24.75 euros a share.
Austrian vaccine maker Intercell AG jumped 10 percent to 17.10 euros.
STMicroelectronics climbed after Blackberry maker Research In Motion Ltd. and Oracle Corp. both reported earnings that topped analysts' estimates, signaling that companies and individual consumers have increased their technology spending.
STM, Europe's largest maker of semiconductors, increased 2.6 percent to 5.66 euros, SAP AG, the world's biggest maker of business-management software, rose 1 percent to 36.96 euros and CSR Plc, which makes chips used in Nokia Oyj mobile phones, increased 2 percent to 352.7 pence.
TDC Rallies
TDC A/S rallied 3.4 percent to 43.40 euros after Denmark's biggest phone company sold its Swiss subsidiary Sunrise to funds advised by the private equity firm CVC Capital Partners Ltd. for 3.3 billion francs ($3.27 billion).
TDC agreed last November to sell Sunrise to France Telecom SA, which planned to merge it with its Orange unit in Switzerland. The deal fell through in June after regulators rejected the merger.
Lundin Petroleum AB surged 18 percent to 55.55 kronor after the company made a "significant" oil discovery in the Avaldsnes prospect near the Luno field in the Norwegian North Sea.
Before it's here, it's on the Bloomberg Terminal.
LEARN MORE