Discover CEO Nelms Sees More Growth in Private Student Lending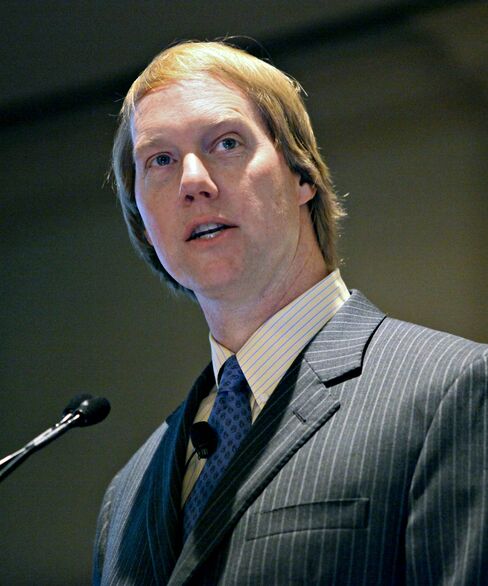 Discover Financial Services Chief Executive Officer David Nelms, whose company is buying Citigroup Inc.'s education loan unit, said risks in private student lending are overblown and that more growth is ahead.
"Private loan demand is growing and contrary to some perceptions out there, done right it actually has very low loan losses and risks compared to other unsecured loans," Nelms, 49, said today in an interview.
Discover, which runs the fourth-biggest U.S. payments network, may be able to get more credit-card business by introducing its brand to customers of its expanded student-loan business, Nelms said. Discover may rank as the third-largest private educational lender when the deal is completed, he said.
"We do expect over time these students and their parents will appreciate the great value we're providing in student loans and we hope to certainly attract some of them to credit cards," said Nelms, whose company is based in Riverwoods, Illinois. Cross-selling "is not the primary reason for this acquisition," he said. "The business itself can have very attractive risk-return characteristics."
Before it's here, it's on the Bloomberg Terminal.
LEARN MORE