Icahn Said to Buy Blockbuster Bonds, Seek Bankruptcy Influence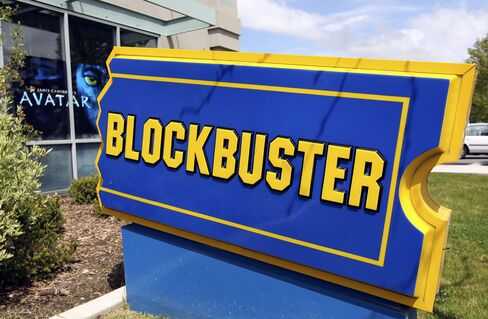 Carl Icahn, the billionaire investor, bought about one-third of Blockbuster Inc. bonds in an effort to influence the video-rental company's fate if it files for bankruptcy, according to people with knowledge of the matter.
Blockbuster may file for Chapter 11 by the end of this month or even earlier, according to the people, who declined to be identified because the situation is private. Icahn would have to work with other creditors to restructure the company.
Icahn wasn't immediately available to comment. Blockbuster Chief Executive Officer James Keyes declined to comment.
The 74-year-old Icahn led a proxy fight in 2005 that led to him and two of his nominees being appointed to the Dallas-based chain's board. Icahn resigned from the board in January and in March reduced his 16.87 percent stake to 3.5 percent by selling 13.2 million Class A shares and 1.2 million Class B shares, according to a regulatory filing.
Icahn has remained close to Keyes even after leaving the board, says an official with knowledge of their dealings. Keyes joined the company in 2007 after Icahn sparred with then CEO John Antioco over pay, triggering Antioco's departure.
Blockbuster, saddled with more than $900 million in debt, is operating under a second forbearance from its lenders, which expires on Sept. 30. Blockbuster has said it may have to file for bankruptcy protection as it tries to restructure its operations and finances. It has also said that it is seeking strategic partners.
Before it's here, it's on the Bloomberg Terminal.
LEARN MORE