Florida's Trash-Out Men Find Squalor, Big Bucks in Housing Bust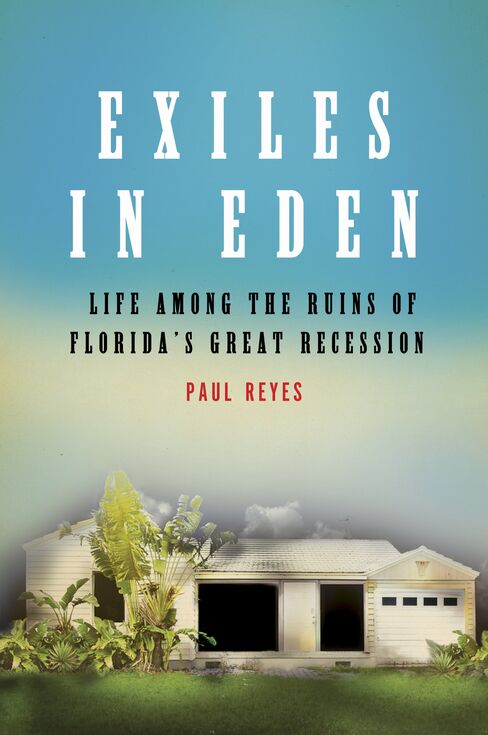 On eviction day, the deputy goes to the front door and knocks. A man answers, unsurprised, and says he'll be right out. Then he goes to a bedroom, sits on the edge of the bed, puts a gun in his mouth and pulls the trigger.
This is the most shocking story in a new book filled with sad ones, "Exiles in Eden: Life Among the Ruins of Florida's Great Recession," the memoir of a cleanup man.
Paul Reyes worked for his father "trashing out" foreclosed houses. For a few years this was big business in Florida, where the real-estate collapse hit harder, maybe, than anywhere else.
"The squalor is a shock every time, each excavation a peek into a state of mind, like dismantling some diorama of dejection," Reyes writes. "Each one of us at this job has been desperate, despondent, lazy and otherwise lacking, but the scattered depravity of these vanquished homeowners remains humbling. They seem to lose a little of themselves."
You couldn't fill 259 pages with just hauling out and cleaning up and blotting away every trace of the old owners, so Reyes talks to speculators, salesmen, developers and busybodies, to explain the housing bust in Florida.
Real-estate porn, this isn't. The people Reyes writes about are poor, barely literate and, in the end, overwhelmed by mortgage payments, by their possessions, by their lives.
Human Agency
"Exiles in Eden" has some very good reporting in it. The author is sympathetic, whether he's attending an evangelical church service to speak with one of the foreclosed or talking to a developer whose motto seemed to be "If you build it, pray they don't come."
It would have been easy for Reyes to lose himself in the trauma of the story. There's plenty of that. But it would have been dishonest. Because Reyes believes in human agency, that is, in people having choices about things.
He covers a community activist bucking the law and moving a foreclosed family back into their own home. As he walks around the property, something doesn't feel "quite right." He realizes that the pattern of the debris strewn around isn't the work of a trash-out crew.
"What's left behind, in the way it falls or is tossed, is never just junk but a stroke of sorts -- a mark, the chalk line around a body, the tags near the casings," he writes. And then: "I wondered if moving this family back into a home they had themselves ruined might make things a little more complicated."
National Obsession
The story of Florida's boom and bust is like that -- complicated, without a lot of heroes or villains. There's no easy resolution, and, right now, no foreseeable conclusion.
And that's where Reyes leaves the story, just a chapter in our national obsession with real estate. I was glad to go on the trip with him, and have a feeling he'll have plenty of material left over for a sequel, if he can bear it.
"Exiles in Eden: Life Among the Ruins of Florida's Great Recession" is from Holt (259 pages, $25). To buy a copy of this book in North America, click here.
(Joe Mysak is a columnist for Bloomberg News. The opinions expressed are his own.)