Toyota Urges U.S. Judge to Throw Out Lawsuits Over Acceleration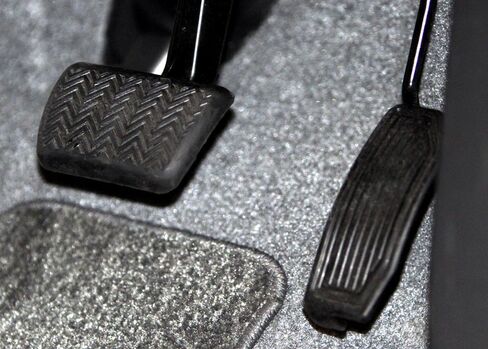 Toyota Motor Corp. urged a U.S. judge to dismiss lawsuits over sudden acceleration claims saying they're based on anecdotes and fail to identify any specific defects in the vehicles.
Toyota, the world's largest automaker, faces more than 300 federal and state lawsuits including proposed class actions over economic losses and claims of personal injuries or deaths related to allegations the vehicles suddenly accelerated and couldn't be stopped.
"Plaintiffs infer negligence and strict liability on the part of Toyota based on unsubstantiated circumstantial information," the automaker said in papers filed in federal court in Santa Ana, California, Sept. 13.
The automaker, based in Toyota City, Japan, has recalled more than 8 million vehicles worldwide in the past year for defects including pedals that stuck or snagged on floor mats.
A hearing on Toyota's request to dismiss the lawsuits is scheduled for Nov. 19 in Santa Ana.
Shiori Hashimoto, a spokeswoman for the automaker in Tokyo couldn't immediately comment on the papers.
Toyota rose 3.8 percent in Tokyo to close at 3,010 yen.
The consumers claim that Toyota knew of problems related to sudden acceleration as early as 2003.
An unidentified Toyota employee "requested immediate action," after investigating an allegation of unintended acceleration, lawyers for consumers suing the company said in a court filing. "We are also much afraid of frequency of this problem in near future," the technician wrote in a May 2003 field report cited in the suit.
Consumer Lawsuits
The consumer lawsuits, which have been combined for pretrial filings and rulings in Santa Ana, claim that Toyota drove down the value of vehicles by failing to fix or disclose defects leading to unintended acceleration.
"Toyota has consistently marketed its vehicles as safe and proclaimed that safety is one of its highest corporate priorities," consumer lawyers said in an amended complaint, citing documents provided to U.S. regulators and Congress. "The defects causing unintended acceleration have caused defective vehicles' values to plummet."
Toyota's claims to the quality and safety of its vehicles were opinions and the company can't be held liable for misrepresentation, Toyota said. The automaker also had no exclusive knowledge of defects, Toyota said in the court papers.
"Plaintiffs' recitation of the public record is just that - public and available to plaintiffs and others," Toyota said.
The consumer cases are combined as In re Toyota Motor Corp. Unintended Acceleration Marketing, Sales Practices and Products Liability Litigation, 8:10-ml-02151, U.S. District Court, Central District of California (Santa Ana).
Before it's here, it's on the Bloomberg Terminal.
LEARN MORE