Slovenia, Croatia, Serbia Seek Yugo Roots for Profit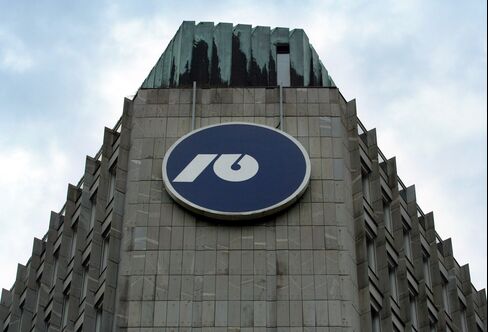 Franjo Bobinac, the chief executive officer of Slovenia's Gorenje Group d.d., the largest appliance maker in the Balkans, is breaking through barriers erected during the Yugoslav civil war to boost his company's profits.
Bobinac took the stage today at the Southeast Management Forum in Slovenia's Alpine resort of Bled, speaking to executives from the six former Yugoslav republics on cross- border trade. The countries split during the 1990s in Europe's bloodiest war since World War II, a conflict that left the region lagging behind much of eastern Europe in economic and legal reforms.
Companies, including Gorenje, Croatian food and cosmetic maker Atlantic Grupa d.d. and Serb refinery Naftna Industrija Srbije AD, say they're reviving old ties to develop a new "Yugosphere." Serbia, Croatia and Slovenia are in discussions to merge state-owned airlines, stock exchanges and railways to re-establish links and bolster their economies.
"I remember a time when politicians criticized companies that did business with the rest of Yugoslavia," said Bobinac in a Sept. 13 interview before today's presentation. Executives want to promote "top-quality products from the time of a once-unified state," he said.
'Natural Partners'
The combined gross domestic product of the six former Yugoslav republics of Slovenia, Croatia and Serbia, Macedonia, Montenegro and Bosnia Herzegovina and the breakaway province of Kosovo totals $192 billion, about the same as the Czech Republic and Portugal, according to the International Monetary Fund.
They "seem natural partners for each other," said Timothy Ash, the head of emerging-markets research at Royal Bank of Scotland Group Plc in London, on Sept. 7.
Moves by Croatia and Serbia to join Slovenia in the European Union have been marred by a border dispute, financial claims and a weak legal system in Serbia, which ranked as second-most corrupt in the Balkans after Bosnia-Herzegovina by Transparency International.
Since 2000, Serbia has attracted $14.1 billion, according to the central bank. By comparison, foreign direct investment in the Czech Republic between 2000 and 2009 totaled $87 billion, according to that country's central bank.
Serbia's path to the EU also is hurt by its failure to turn in Bosnian Serb wartime commander Ratko Mladic, who is sought by the United Nations for genocide, and its refusal to recognize the independence of Kosovo.
Living the Yugosphere
"People everywhere may not be ready for Yugosphere, but they are living it," said Tim Judah, the Economist magazine writer who coined the term. "In the morning they drink Croatian milk, then they watch a program on Bosnian TV, and eat a snack made by a Serbian company that is owned by a Slovenian company, which is about to be bought by a Croatian company."
Croatia and Slovenia have agreed on ways to settle a border row and pledged on July 31 to resolve a quarrel about Ljubljana- based Nova Ljubljanska Banka d.d., which was barred from operating in Croatia because its Yugoslav predecessor owes Croatian savers $208 million plus interest.
In July, Zagreb-based Atlantic bought Slovenia's Droga Kolinska d.d to acquire Cockta, the best-selling soft drink during Communist times that competes locally with Coca-Cola. Slovenia's Petrol Group d.d. purchased Croatian LPG distributor Butan last month. Mercator Poslovni Sistem d.d., the biggest supermarket chain in southeast Europe, signed an alliance with Coka d.o.o. of Serbia.
"Governments have found a common language and are developing relations," said Atlantic Chief Executive Emil Tedeschi on July 22. "This makes us very happy."
Rail Linkup
Top officials of the Slovenian, Croatian and Serbian state-owned railway companies met in Belgrade on Sept. 9 to outline a joint company and simplify customs checks between borders. On Sept. 28-29, regulators will meet in Milocer, Montenegro, to discuss creating a regional stock market to improve liquidity and attract investors.
"Regional cooperation among the former Yugoslav nations is boosting trade and economies as those that are still out of European Union benefit from links with those that are already inside the EU," said Slovenian EU and Development Minister Mitja Gaspari at today's conference. "The project to streamline railway transport between Slovenia, Croatia and Serbia will improve competitiveness of all three economies."
Analysts including RBS's Ash agree that Slovenia's 2004 membership into the EU gives it a leading role in the region. Slovenian companies such as drugmaker Krka Group d.d. and supermarket chain Mercator are building up pan-Balkan networks,
"If political relations are good, trade relations improve," said Krka Chief Executive Officer Joze Colaric during a July 29 interview at a tourist cottage owned by his company. "We wish for the elimination of all kinds of hurdles."
For the reporters on this story:
Before it's here, it's on the Bloomberg Terminal.
LEARN MORE