BHP CEO Says Australia Needs to Look Beyond Coal for Power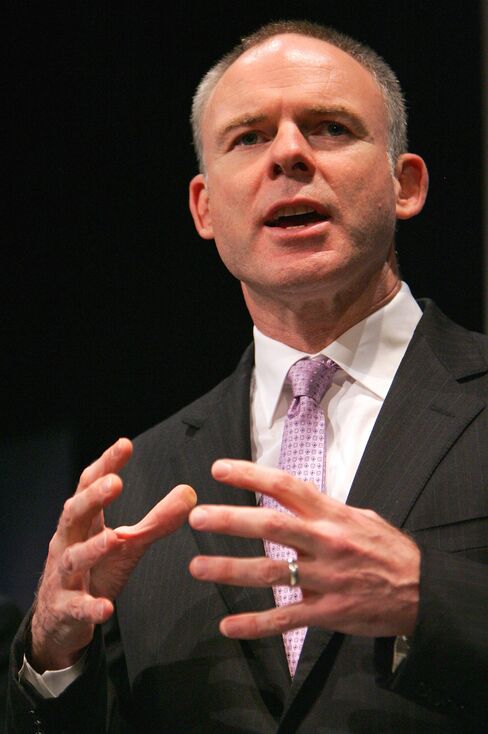 Sept. 15 (Bloomberg) -- BHP Billiton Ltd., the world's largest mining company, said Australia needs to move away from coal as its main source of power to avoid competitive disadvantage once a global price on carbon emerges.
"With about 90 percent of the carbon emissions from our electricity sector coming from coal-fired power stations, Australia will need to look beyond just coal towards the full spectrum of available energy solutions," Marius Kloppers, chief executive officer of the Melbourne-based company, said today. "Failure to do so will place us at a competitive disadvantage in a future where carbon is priced globally."
Australia, seeking to curb greenhouse gas emissions, appointed Greg Combet, a former union leader and coal mining engineer, as climate change minister this week. Prime Minister Julia Gillard has agreed to establish a climate change committee to move toward introducing a penalty for carbon emissions in the world's largest exporter of coal.
BHP is "committed to working with governments on the design of effective policies to help reduce greenhouse gas concentrations in the atmosphere," Kloppers said at an industry lunch in Sydney. "Our preferred solution is the introduction of an international climate framework, which includes binding commitments by all developed and major developing economies to reduce greenhouse gas emissions."
BHP gained 1 percent to A$39.44 at the 4:10 p.m. Sydney time close on the Australian stock exchange.
AGL Position
Australian lawmakers should consider an emissions-trading system that applies only to electricity generation and excludes transport and agriculture, AGL Energy Ltd., the nation's largest electricity retailer, said today. Companies will hold off on investment in gas-fired power plants without certainty on a carbon price, AGL Chief Executive Officer Michael Fraser told an energy conference in Sydney.
BHP, a partner in the world's biggest exporter of coking coal, will work with Australia's government on climate change policies, Kloppers said.
"We believe local actions that are eventually harmonized into unified global action is a more likely outcome than an immediate broadly supported global initiative," Kloppers said. "We also believe that such a global initiative will eventually come, and when it does Australia will need to have acted ahead of it to maintain its competitiveness."
In the absence of a global system on carbon reduction, Kloppers said industries that face higher costs for their products will need to receive rebates to avoid relocation to a different country where a carbon price doesn't crimp margins. "Carbon emissions need to have a cost impact in order to cause the consumer to change behaviour and favor low carbon alternatives."
To contact the reporter on this story: Rebecca Keenan in Melbourne at rkeenan5@bloomberg.net Elisabeth Behrmann in Sydney at ebehrmann1@bloomberg.net
To contact the editor responsible for this story: Hwee Ann Tan at hatan@bloomberg.net