Durbin Proposes Senate Vote on Both Parties' Tax-Cut Proposals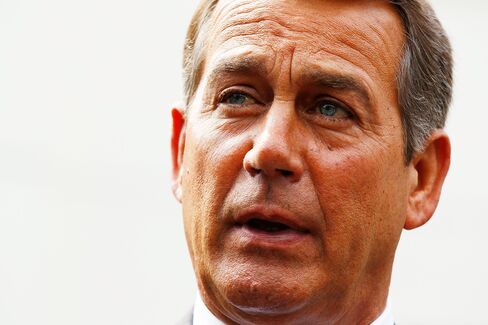 The U.S. Senate's second-ranking Democrat proposed allowing the chamber to vote on both parties' proposals for extending the Bush-era tax cuts.
Senator Dick Durbin of Illinois told reporters in Washington today that Republicans are "deserving of a vote" on their plan to extend the tax cuts for wealthier Americans in addition to families earning $250,000 a year or less. President Barack Obama and most Democrats favor extending the tax cuts only for those earning up to $250,000, about 98 percent of all taxpayers.
Durbin said it is "more likely than not" that the tax votes will take place before Congress adjourns to campaign for the Nov. 2 elections.
Durbin said there is "overwhelming support" among Senate Democrats for Obama's proposal to extend the Bush tax cuts to middle-class families while letting those for higher brackets expire at year's end.
Republicans want to maintain the tax breaks for all income brackets, arguing that raising taxes on higher-income Americans would slow the economic recovery.
He said Senate Democrats also support his recommendation that Republicans get a vote on their proposal to extend all the cuts. Under such an arrangement, each side would have to get 60 votes for its proposal, he said.
Citing comments by House Republican Leader John Boehner, Durbin said he believes Congress will enact the Democratic proposal. "Republicans don't want to be in a position of saying 'unless you give tax cuts to the wealthy we don't let you have tax cuts for the middle-income people,'" he said.
Boehner said on Sept. 12 that while he wants to extend all of the tax cuts, he would vote to extend lower middle-class tax rates even if it meant eliminating the reductions on household incomes exceeding $250,000 a year.